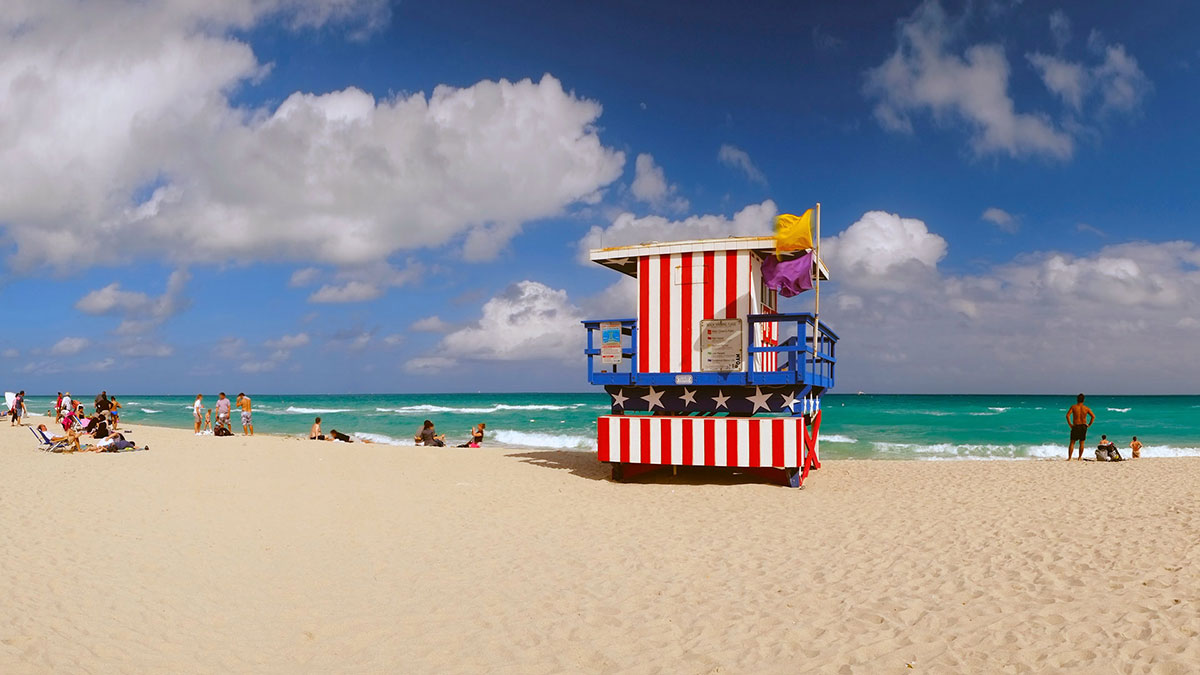 Nothing says summer more than spending your days on the beach basking in the sun and surf. And there is no better place to find beaches than Miami. This summer, be sure to visit at least one of these 5 beaches and take in your vacation to the fullest.
Lummus Park Beach. This stretch of beach offers something for everyone with its thatched huts, volleyball areas, and plenty of people-watching. There is also a gay beach at 12th street. As you walk along, be sure to notice all of the unique lifeguard towers as well as the beachgoers who think feeding the birds is a good idea (they are good for a laugh).
Haulover Beach. This white sand beach boasts some of the most scenic stretches of beachfront in the area. The dense vegetation blocks out all of the industrial buildings from the area all around it. Tuesday nights also bring in a selection of food trucks from the area along with local vendors and live music.
Sunny Isle Beach. A recent redone retirement community, Sunny Isle Beach is now a luxurious condo community. You can enjoy the two miles of public beaches along with souvenir shops and hotels which are placed along this stretch.
Bill Baggs Cape Florida State Recreation Area. At the southern tip of Key-Biscayne, this beach often makes national top 10 lists of the best beaches. If you are looking for a beach to do some exploring, this is the beach you should be visiting. With endless activities, you could easily spend more than a day at this beach.
Fort Lauderdale Beach. Fort Lauderdale Beach is the essence of Miami beaches. With its palm trees, cobbled pathways, and bronzed lifeguards, Fort Lauderdale Beach is the picture perfect beach for strolling, rollerblading, cycling, and simply relaxing.