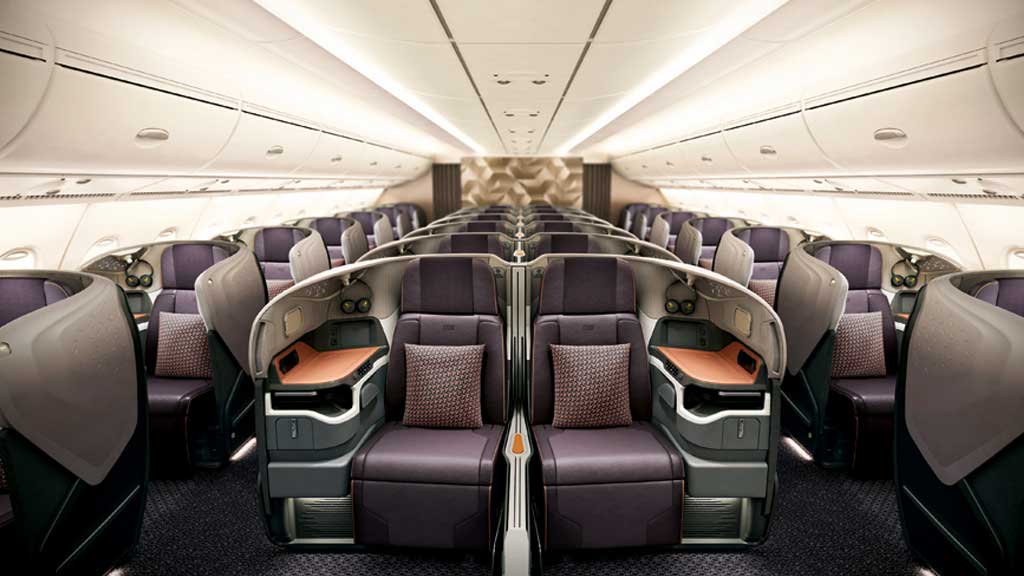 Flying is almost never a treat. Riding in stuffy cabins with a bunch of strangers who want to be there just as much as you do is not ideal. If only there were a way to fly with as much luxury as you deserve. Well, there is. Singapore Airline's A380 planes are made with nothing but your flying comfort in mind.
Singapore Airlines recently spent a reported $425 million to refurbish their fleet of 5 planes, which are now anything but cramped and stuffy. Upon arrival, first class flyers should expect vintage Dom Perignon, leather armchairs for their comfort, a bed separate from their seat (instead of the reclining seat standard with most first-class flights,) and in-flight meals which are served on the finest bone china. The in-flight, internationally acclaimed chefs will not be serving you packs of peanuts. Rather, you will dine on steak and lobster thermidor. Tired guests have the luxury of resting in their own sleeping pods, and guests who are flying together can choose to retire to a double suite which is outfitted with a double bed. Luxury pods will each have a 32-inch TV, wardrobes, and smaller touches of luxury such as lotions and soaps to make the most out of your flight. It is quite possible that you will step of the plane feeling more relaxed and refreshed than when you started your journey—something unheard of on any other commercial flight.
The cabin crew is nothing to turn your nose up at. They go through intense training which lasts 15 weeks. These flights have high standards when it comes to glamour and luxury, and the entire crew is expected to adhere closely to those standards. Singapore Airlines is set on changing your views on flying for the better.