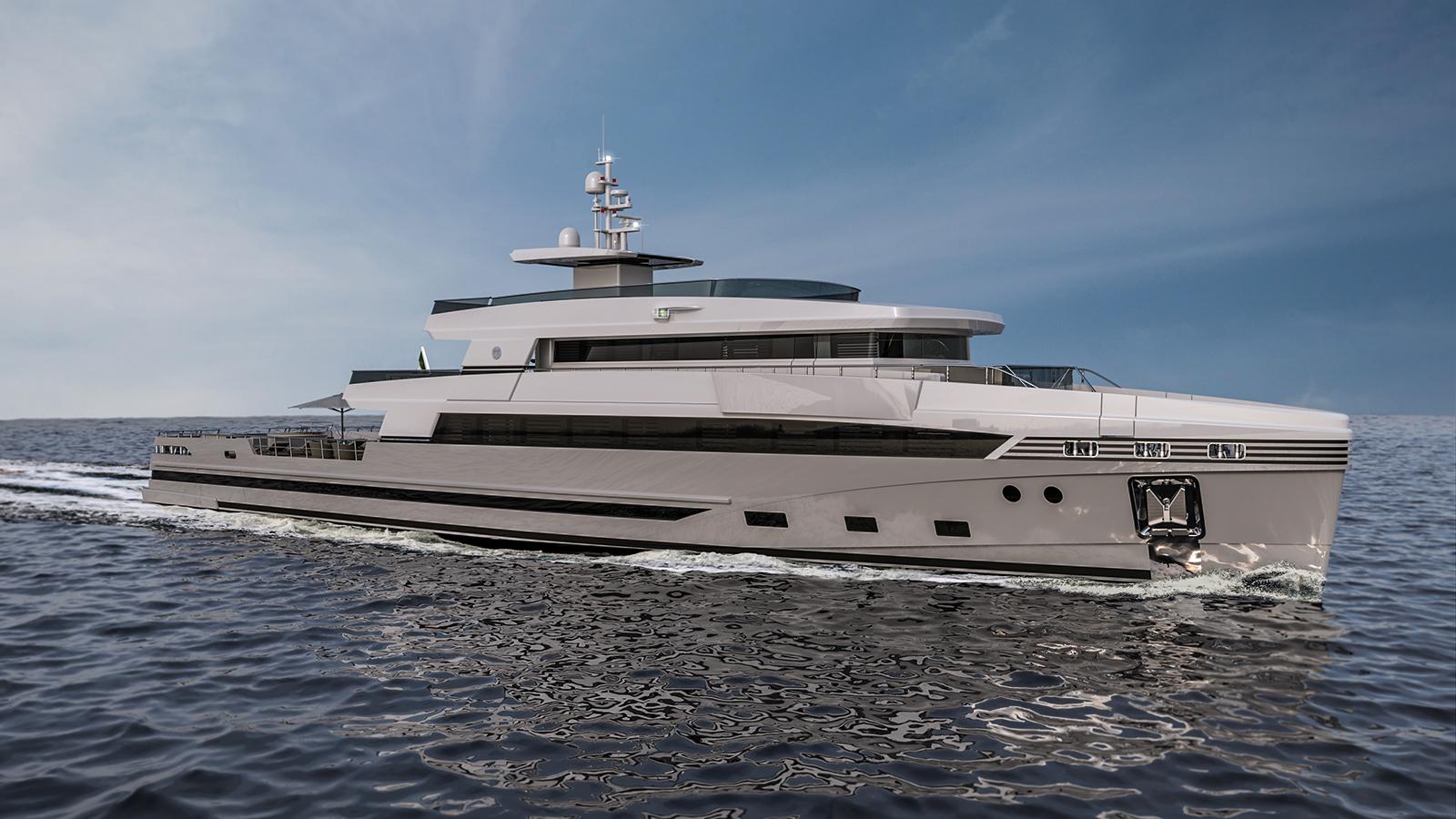 The two newest superyacht concepts designed by Tommaso Spadolini were unveiled by the Italian shipyard Rosetti Superyachts at the Palm Beach International Boat Show. The shipyard entered the superyacht market in 2017 and has since added 3 designs to it custom collection. Rosetti Superyachts unveiled its first design towards the end of 2017—a design whose approach captures the shipyard's commercial expertise and has now released a lower scale version of that ship which Spadolini refers to as "The most 'authentic' yacht I've designed in my 40-year career."
While the sub-500gt vessel, referred to as the Pocket Supply Vessel, is 37 meters shorter than its 85m sistership, it still retains the styling that has become the trademark for this line of ships. Though the ship is only 48m, it boasts an extensive deck which is nearly 18m long. This large deck can be used as a lounge area or a space to carry toys on a voyage.
The exterior of the vessel has been described by the ship builder as "understated" and retains a minimally styled, practical look. This 48m vessel may have been designed after the larger 85m Supply Vessel (originally designed by Rolls Royce), but it has a number of unique modifications which were necessary to account for the change in weight distribution. The 85m Supply Vessel puts forward the image of a ship used for exploration; a ship which will take you on long, drawn out voyages. The 48m Pocket Supply Vessel emulates simplicity and elegance. The 48m vessel is far less aggressive than the 85m vessel.
Veering away from the original design, the 85m vessel has less deck space than the first concept depicted. But do not be deterred by a little less deck space, the vessel still offers ample if not excess area to lounge and carry toys.