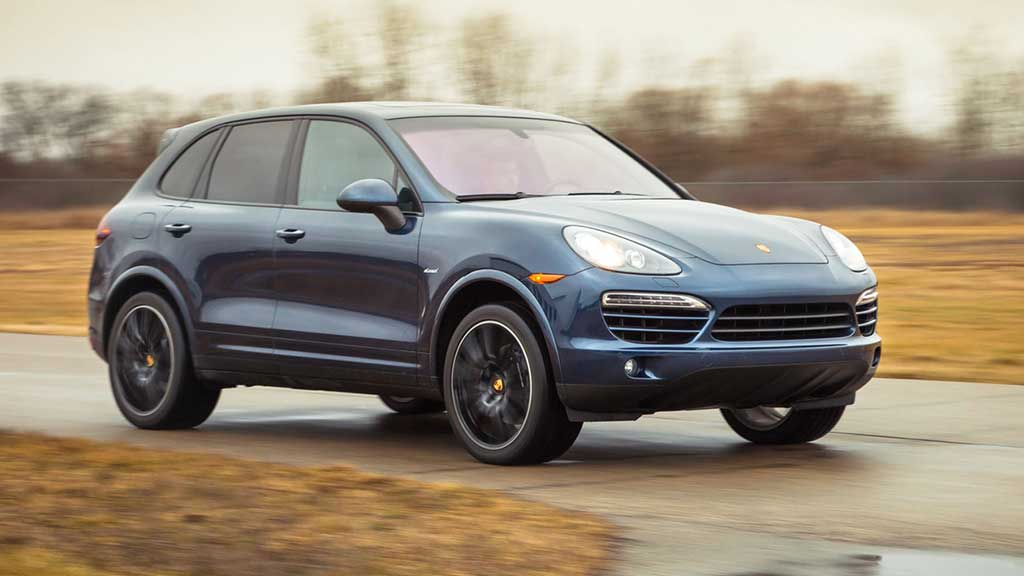 Despite reports that Porsche was planning to abandon diesel technology for their new-generation Cayenne, a top executive has denied those claims and has said they still expects to launch the latest diesel version of the luxury SUV. Not only does Porsche plan to stick with the launch of the Cayenne, but they also have plans for a Macan featuring the same technology. Diesel technology makes sense for consumers. Luxury SUV consumers want a vehicle with range and torque, and diesel can offer just that.
While the newest Porsche Cayenne made its debut at the Frankfurt auto show last year, the Macan is not scheduled to be in production until 2021. The Macan is also expected to be offered in a full-electric option. Porsche is diving head-first into the government pressure for reduced emissions by automakers and doubled their five-year electromobility spending to $7.3 billion, and the newest Porsche Cayenne is expected to make its debut in European markets within the year.
The Cayenne for the first time has implemented staggered alloys which will emphasize the enhanced driving dynamics of the vehicle. It also features tungsten carbide-coated brake disks. This feature offers long brake life, low ware, and little to no dust on the SUV's wheels—a combination which is almost too good to be true.
But the Cayenne is still considered a modern family car even with all the bells and whistles. Expect to see advanced driver assistance tech including adaptive cruise control, active lane-keeping, traffic sign recognition, automatic parking, and night vision. Of course no luxury vehicle is complete without top of the line multimedia systems. The Cayenne comes equipped with a 12.3 inch touchscreen and the Porsche Communication Management system which is already standard in the Panamera.