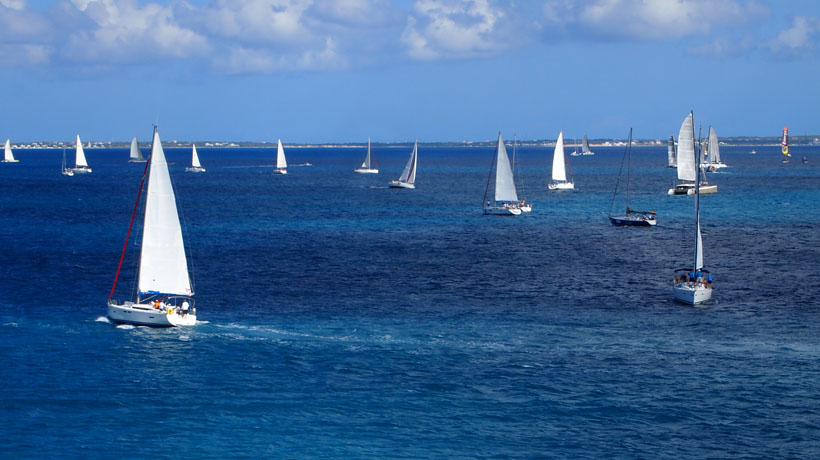 While sailing is becoming popular, many people end up with a bad experience nonetheless. Sailing is a great activity, one that teaches you many things but many times storms and squalls take the sailors by surprise. You should know all about the boat rentals you get, before you set out to sail. Many master sailors have said this time and again that when the sailor isn't ready for a storm, it is when it hurts them the most. So how is it that we can prepare ourselves for the wrath of the ocean? You must always assume that the worst can happen to you and your crew. You must make these preparation in order to ensure the safety.
Have your equipment ready
When was the last time you took your boat out on the open waters? You should check your roller furling genoa and you should check it for wear and chafe. If anything is damaged have a sail maker repair it, before you set sails. You should inspect every inch of your yacht rental and replace all the lines if they show signs of wear. You should inspect your shrouds thoroughly, including the turnbuckles, the turnbuckle sleeves, the terminal ends, the deck chain plates and the cotter pins. Before setting you make sure that you do a die penetrate test so that you can get to know about the fittings and the hairline cracks.
You must replace all the worn sheets and carry plenty of canvas with you. You should also check your running rigging for traveler control lines, reefing lines, main sheet and boom vans for worn spots. Replace any lines that you may feel will give way in storm or rough weather conditions.
Practice makes a man perfect
Practice for stormy situations so that you may be ready at all times. To do that, begin your water sailing adventure at night. Break out the strongest sails you have and run the sheets then hoist the colors (I mean hoist the sails). Get ready for everything beforehand, work out the kinks so that you are ready when the time comes.
Test the Gear beforehand
In calm weather make sure all your safety gear of yacht is working. You should test the harnesses while paying significant attention to the tethers. The worn out end clips which stay in the open position won't be able to hold the jack line, which could result in disastrous outcomes. It is much better to prevent an event from occurring than recovering/healing from it afterwards.
Make sure of the integrity of the deck lights, the jack line and the flashlights of boat rentals. Tape shut the lifeline pelican hooks and ensure that the whole crew wears inflatable vests at all times. This should be ensured in all kinds of rough weathers or maybe even at night.
Follow these steps and you'll be prepared for all kinds of weather conditions. You and your sailing crew will be well prepared for any such situation. Wouldn't that be ideal? So get ready and set sails right now.