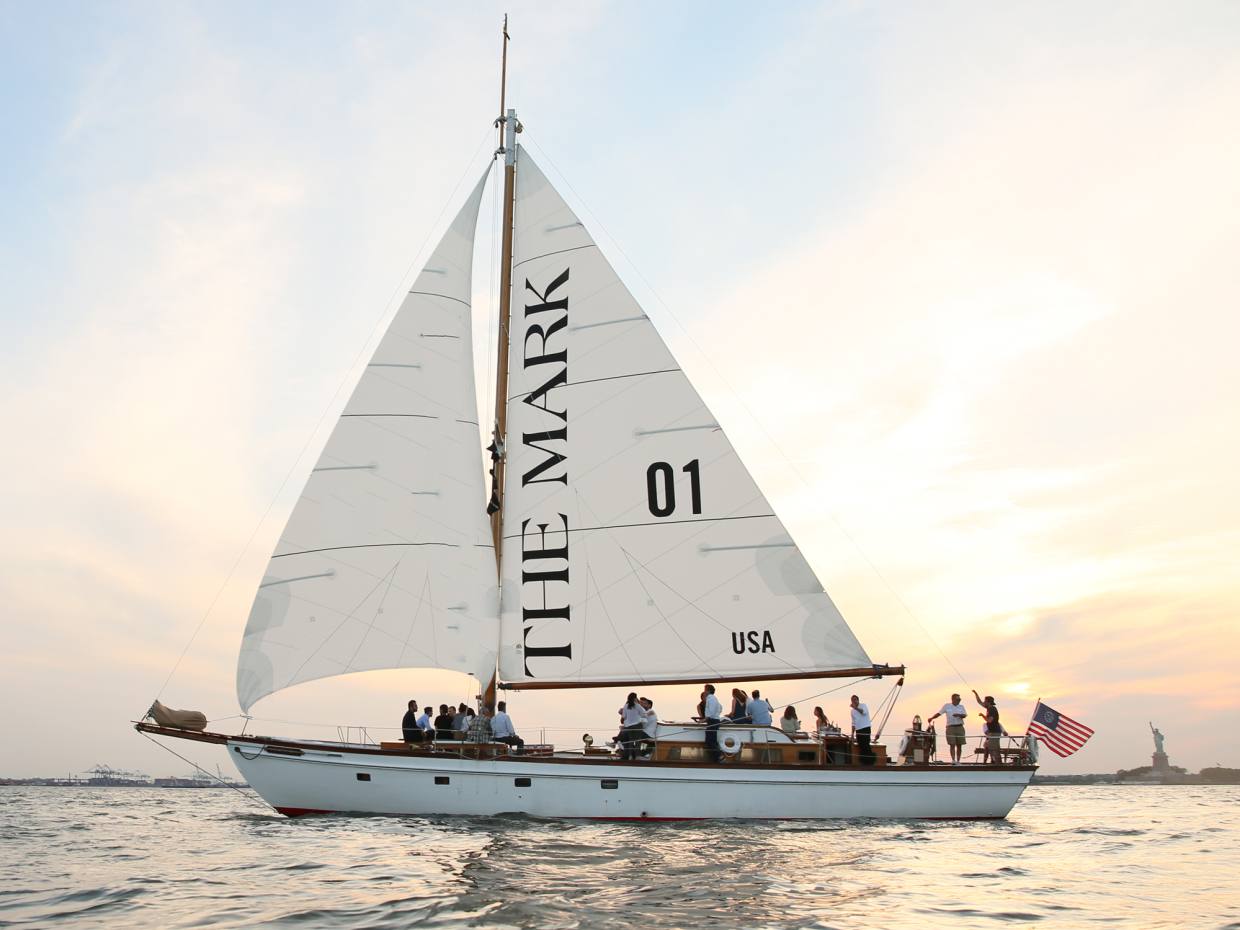 An opportunity for a whole other sailing experience awaits you in the hull of a newly refurbished yacht. A 70ft Herreshoff-designed Ventura which was originally commissioned in 1919 and made its maiden voyage 1921 has been restored and updated for guests to enjoy sailing around Manhattan Island in vintage luxury. Designed with the elements of the Mark Hotel on The Upper East Side in mind, this vessel has been fully restored. Its gleaming Indian teak decks and mahogany hull only begin to describe the pure luxury of this yacht as it has also been updated with the most modern and stylish additions.
Your journey will begin at Tribeca's North Cove Marina. From there you will head south to New York Harbor where you will be in prime viewing position to take in the Statue of Liberty, Ellis Island, and Freedom Tower- an iconic symbol of the dramatic New York skyline.
The amenities on the yacht are just as impressive as the vessel itself. Depending on the size of your party, you will be treated to canapes prepared by the Mark Hotel's very own Michelin-starred chef, Jean-Georges Vongerichten. Drinks will also be flowing at your own private bar on board. You have wide options when it comes to beverages with choices ranging from the finest of champagnes to a simple local microbrew.
A private charter on this vessel is available to hotel guests at the Mark Hotel. Prices begin at $4,000 for two passengers and can accommodate up to 28 guests. So whether you are looking to enjoy a simple and romantic sunset cruise enjoying the breathtaking New York skyline or you want to host a memorable party, you will do it in style by choosing a setting which radiates the true essence of Manhattan.