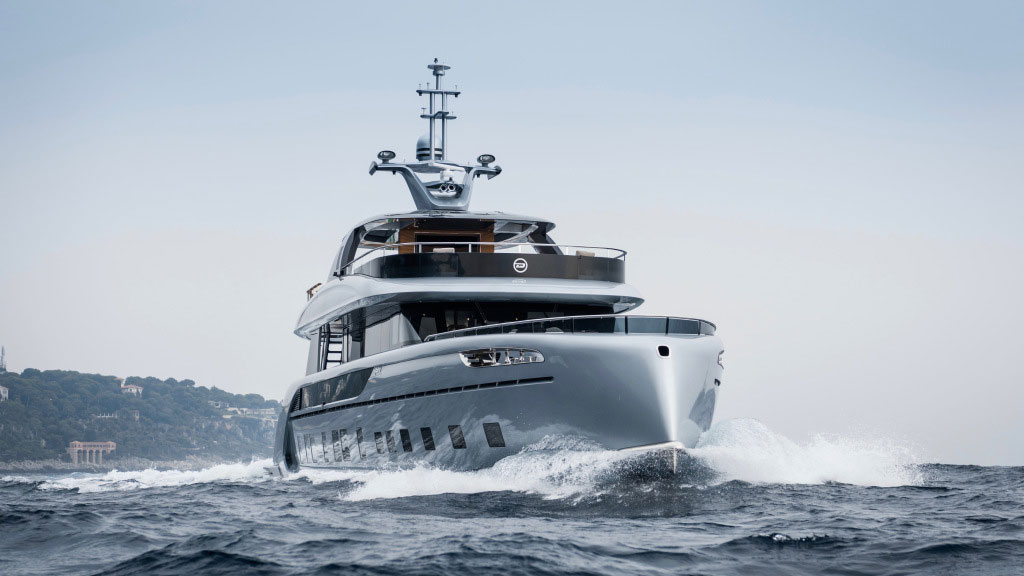 Even if a company is highly successful in their field, they may be looking to better their brand by broadening their scope. For example, soda companies may expand into fruit drinks, car companies will start producing baby gear, and brands best known for vacuum cleaners might dabble in luxury beauty products. Porsche is looking to better their brand along those same lines. While Porsche is one of the most recognizable luxury car names of today, the company is looking to become recognizable in other industries as well—namely, yachts.
In the quest to diversify their brand, Porsche has introduced a brand new luxury yacht whose design is the culmination of the most popular aspects of their different cars. The bridge of the Porsche Dynamiq GTT 115 features lateral reinforcements which mimic the anti-roll arch of the Porsche 911 Targa. The yacht's electric features allow you to travel up to 6,330 kilometers with up to 1,650 horsepower at 13 km/hour—all without turning on the main engines. The Dynamiq measures 115 feet and costs over $16.7 million. As of late 2017, only 7 units have been manufactured—adding to the novelty of the yacht.
The Porsche Dynamiq GTT 115 reaches if not surpasses the beauty of Porsche's luxury and comes in all of the brand's classic colors. And, as you would expect from any vessel with the name Porsche on it, the aesthetic appeal does not stop at the exterior. The interior of the yacht is accented in deep chocolate and features hardwood floors and marble detailing. With room for six passengers and six crew, the Dynamiq comes with the same amount of spacious luxury you would expect from one of Porsche's luxury vehicles. The style and power associated with this yacht allows you to transition seamlessly to the sea when the road just is not satisfying you anymore.