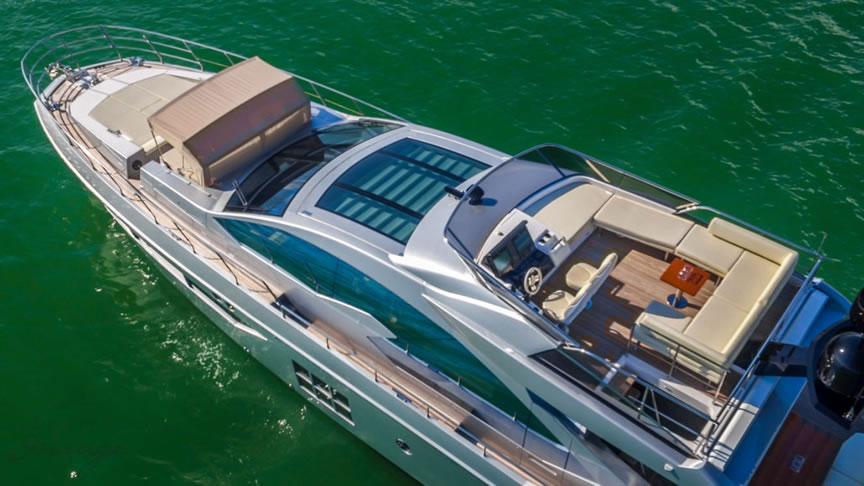 A relaxing and carefree vacation is highly sought after. That is the reason you plan everything out to the finest detail. You do not want anything to go wrong. But there are some aspects of a vacation at sea that you can't control like the weather, the number of boats docked at one of your stops, or the amount of people who are at the beach where you were planning on visiting. These problems do not have to be your problem, though. Instead of trying to captain your luxury yacht rental by yourself, consider chartering a captain to go along with your luxury rental.
If you are not the most experienced in boating or a bit unfamiliar with the rules of Biscayne Bay, chartering with a captain and crew might be an option for you to consider. A captain will know the rules of the water, leaving you with one less thing to worry about. Alone, you might be planning to anchor at a specific port only to find out it is full or nearly full. While you alone might not be able to strategically find an open place to anchor your yacht or find a close by area to anchor, your captain will be able to either of those things so you do not have to interrupt your relaxation time.
You cannot control the weather, but you can hire someone who recognizes hazardous weather conditions. A vacation can go south rather quickly if you do not get away from bad weather soon enough. However, you do not have to worry about that when you charter a captain. A captain will recognize when the weather outlook is becoming bleak and will take you back to safety until the storm passes. Then when it is safe to venture out again, you need only rely on your captain to take you to your next destination and continue your vacation.