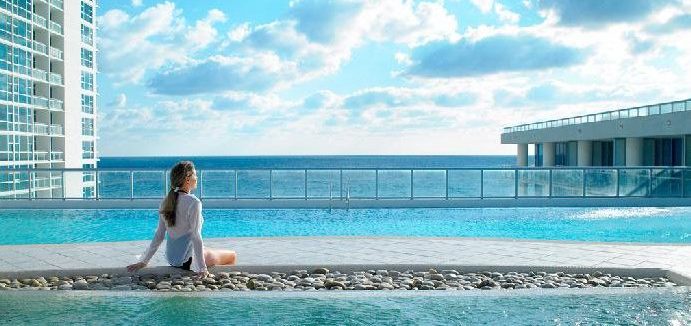 Nothing compares to a day at the spa as a relaxing way to unwind. Not all spas are created equal, though. You want a spa to fit your lifestyle and give you a getaway which will refresh your body as well as your soul.  Here are 3 highly rated Miami spas where you can escape life and enter Nirvana.
Carillon Miami. Men and women alike will leave the spa at Carillon Miami refreshed and renewed. Their signature therapies are inspired by their seaside setting and feature a hydrotherapy circuit. The hydrotherapy circuit harnesses water and its restorative properties to promote your wellbeing. Carillon Miami also utilizes the power of aromatherapy in their massage therapies for ultimate relaxation. They offer specially developed therapies for men as well as couples treatments and spa packages.
Lapis Spa. Heralded by Martha Stewart as the most beautiful spa in America, Lapis Spa not only treatments like facials and ocean-inspired wraps but they also boast some of the most luxurious amenities for you to enjoy after your treatment. You can enjoy mineral pools, jet-powered showers, eucalyptus steam baths, and lounging around the pool on marble benches. The ocean view will stun you as you are pampered by their treatment therapists. At Lapis, you can experience a full disconnect from the world as they have a strict no phone, laptop, or photography policy. Take a look at Lapis's monthly specials and treatment packages to find the treatment which is perfect for you.
The Standard Spa. The Standard spa in Miami is an entirely unique spa experience combining recovery center, hydrotherapy, and new-age ashram. The Standard offers a Turkish-style hamam, aroma steam room, Roman waterfall hot tub, Finnish sauna, and so much more all complimentary to hotel guests. Your mind can also take a spa day with The Standard's yoga classes taught by world-class yogis along with meditation classes. You may not want to go home at the end of your treatments, but at least you will be going home feeling calmer and more grounded.