LUXURY YACHT
CHARTERS
Available in Miami & Ft. Lauderdale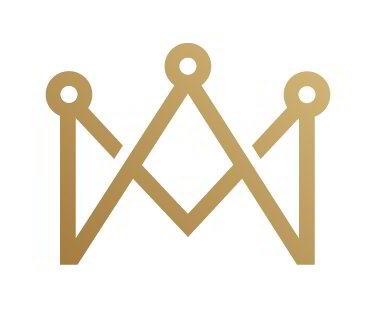 Our Benefits
A core breakdown of Prime's real customer benefits. The real reason why we are your best choice in South Florida!
Ability to book any yacht within 2 hours prior to departure.
Quality assurance check-ups performed on all yachts prior to any booking.
5-Star Ratings on customer service reviews across platforms.
Have another Quote? Let us match it!
Experts onboard your experience to assure safety and unlimited fun.
Experience access to our lifestyle partner's restaurants, nightclubs, and services.
Choose a boat that fits your needs
Celebrate your Birthday, Bachelorette, Family Trips or Just a Fun Day at Sea
"I had a great experience on our yacht. David and Juan were very nice and patient with my group. The bride enjoyed the ride and we had a blast. We really enjoyed Captain Francisco. He was very nice and awesome. I would recommend using Prime Luxury Rentals."

Brittney T
"Had to do some entertaining for friends from out of town and decided to charter a boat from Prime Luxury Rentals. The boat was immaculate and the crew were incredibly professional. I highly recommend Prime Luxury Rentals and will definitely seek them out next time I need to do so."

Winston c

Amazing!
"I have rented yachts twice for client events and the experiences have been great! In both cases the clients were super VIP and their level of satisfaction was very high. Friendly and professional crew and staff!"

Alejandro C

Excellent Yachts, Outstanding Service !
"The crew were very friendly and everything was setup the way we wanted. We are definitely going back to this boat again!!! I highly recommend their service if you want to have a marvelous time. Thank you!"

Abdullah K

Catamaran 60'
"We rented a boat yesterday not only we have the best time but we receive the best service ever,outstanding staff thank you so much Prime Luxury Rentals"

David V

Best Rental Service Ever
"We had the best time! Maria was great at getting us the perfect boat for our budget and needs, they even included a huge inflatable duck for us to enjoy! We enjoyed every minute!! Super recommended ??"

Cynthia A

Bachelorette Party
"I want to say for anything one thinking about renting, my friends and my self-had an amazing time the service and hospitality were outstanding, I will definitely be booking with them soon again."

Calvin L

Amazing gathering on the water
"This was an amazing day that I and my kids will never forget!! The team was very professional!!! I can't wait to go again! It really really is the highlight of our vacation!!"

Laura S

Speechless
"An unforgettable experience, awesome crew, they provided an excellent service. I will totally recommend it to anyone."

Vanessa L

Best time of my life!
"Great captain, great location. Easy and fun! Will do again. They were also accommodating to latecomers."

Giselle B

It was awesome
SIGN UP TO RECEIVE
MONTHLY SPECIALS AND EXPERIENCE ENHANCERS GIFTS
Sign up, rent a yacht and receive a FREE bottle of tequila