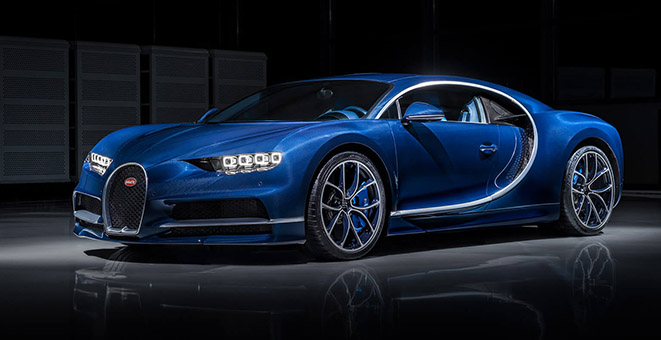 As car auction season commences, the high profile consignments keep rolling in. But no consignments thus far are quite as high profile as the Bugatti Chiron. The Bugatti Chiron is the French supercar which began deliveries in March. The car will be offered at the RM Sotheby auction in France which kicks off on February 7, 2018. The sale estimates for this car are already coming in, and they are unimaginable. Only 70 of this model have been delivered thus far, and this particular item is being sold as gently used. RM Sotheby has estimated this Chiron to sell for between $3.8-$4.3 million.
This Chiron is like all other Chirons—which is not saying much as there are only 70 which have been delivered in the world. It contains a 1,480 horsepower engine and can accelerate from 0-60 in 2.5 seconds. The tops speed the car has been clocked at is 261 miles per hour, and that is not because 260 miles per hour is the top speed the car can handle; there are no tires which can handle the power of the Chiron beyond that speed. However, the sale docket specifies that there are currently tires in production which can withstand up to 285 miles per hour.
The model up for auction is a two-tone Atlantic Blue over French Racing Blue exterior and contains a brown leather with contrast stitching interior. This particular car which is being offered is one of the first 20 Chirons to have reached the hands of the customers, and there was no expense spared by the original owner. The car comes equipped with the optional carbon-fiber steering wheel and Maritime blue brake calipers. This Chiron only has 620 miles on the odometer, so when they say this car is being sold gently used, they mean it.