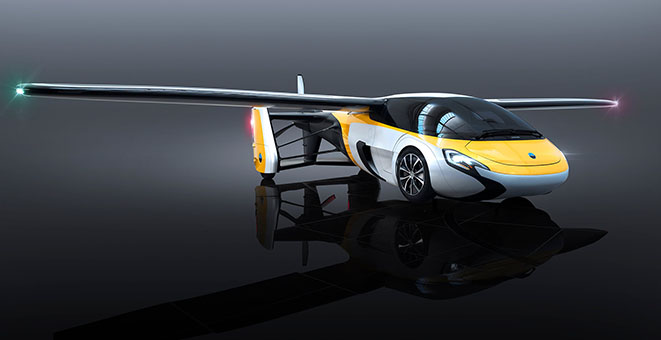 Flying cars have always seemed like technology of the future—no matter what year the present may be. Well, you do not have to look to the future to find what you want anymore. Though there have been multiple attempts to produce flying cars in the past, most have them have either failed or lacked the aesthetic qualities associated with such an important piece of transportation. That is, until the AeroMobil came along. Not only does the AeroMobil seamlessly transform from a car to aircraft in a matter of seconds, but it looks great while doing it.
While in its car state, the AeroMobil conforms to everything you would want in a car. It fits in a standard parking space, uses standard gasoline, and can be used on the road exactly the same as a regular car even if it does not look like a regular car. The AeroMobil in its plane state can take off from any airport in the world, but it does not need to. It can use any grassy strip which is a few hundred meters long to take off and land, making it even more convenient for you. The AeroMobil as a plane can reach speeds of up to 200 km/h for up to 700km with a fuel consumption of 15 liters per hour, as a car it reaches a top speed of 160 km/h for up to 875km with a fuel consumption of 8 liters every 100km.
Not only is the AeroMobil advanced in technology, but it is also advanced in construction as most of the vehicle is comprised of advanced composite material. It features avionics equipment including autopilot and an advanced parachute deployment system as well as a slew of other technological advancements which make it the ideal vehicle for anyone who loves the air as well as the road.