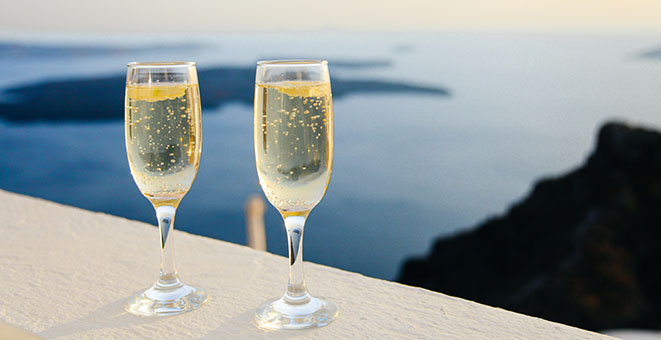 Popping bubbly on the stroke of twelve during your New Year's Eve celebration is a tradition that cannot be overlooked. But the wrong champagne can spoil the moment and quite possibly the rest of the evening. If you are unfamiliar with the champagne game or are unsure of which bottle is the bottle, take a look at this breakdown of traditional, over-the- top, and downright surprising champagnes to be the corker of your party.
The Good. When it comes to champagne, playing it safe might possibly be your best option. There is a reason why some champagne brands have become favorites and have remained favorites for decades. Classics such as Dom Perignon, Cristal, and Krug champagnes have stood the test of time and always please the palate. Though they are common at soirees and most of your guests have probably had these champagnes in the past, why take the risk on something which will not please the people you want to impress most?
The Extravagant. Classic champagne is good, but if you are looking for an absolute show stopper you might want to reach even deeper. Perhaps opt for the Pol Roger Sir Winston Churchill. Pol Roger produces fewer than 120,000 cases of champagne per year—making this brand truly extravagant. This particular brand was favored by Sir Winston Churchill which became the inspiration for this specific blend. Serving up a bottle of Pol Roger as your very first act of 2018 is all but guaranteed to bring you into the new year the right way.
The Surprising. While celebrity brands do not always live up to their hype, the champagne brand Armand de Brignac Brut Gold (Ace of Spades), owned by Jay Z, certainly does. This well-made champagne could qualify under the "extravagant" category with its perfectly balanced blend and creamy texture. To make it even more stunning, this champagne comes in a gilded bottle which was originally developed by Cattier for the André Courrèges fashion house in France. Your guests will be too distracted by sipping this delightful blend to even being to think about singing Auld Lang Syne at the stroke of midnight.