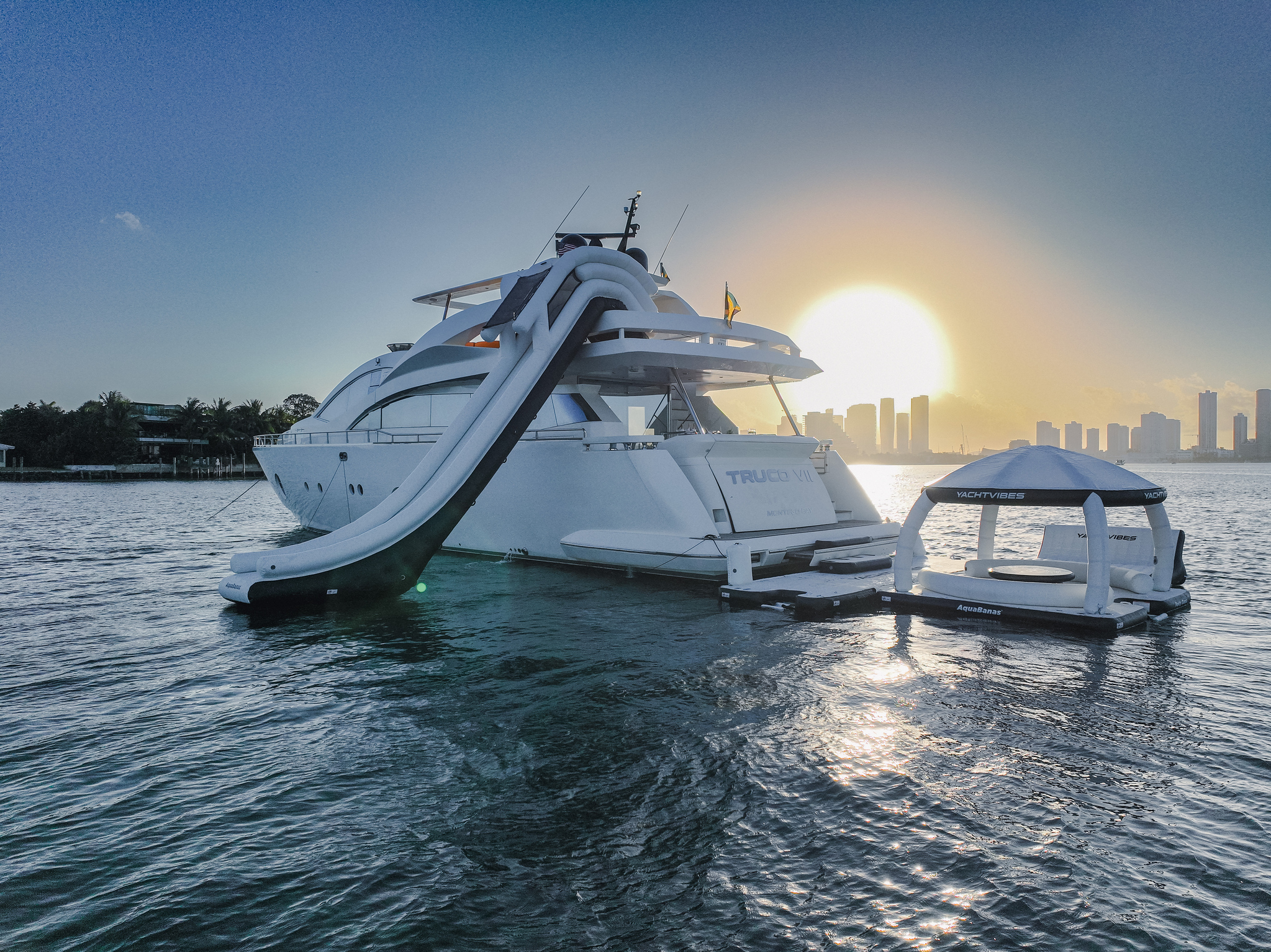 Miami Yacht
Hotel Experience
Embark on an exceptional Miami adventure with our "Miami Yacht Hotel Experience," offering 24-hour yacht stays that commence each day at 11 a.m. Whether you opt for a single night or extend the experience up to three nights, this is your unique opportunity to revel in unparalleled luxury, comfort, and the intriguing allure of Miami's maritime culture. Let the rhythm of the waves soothe you as you drift off to sleep in your exquisitely furnished cabin, offering you a one-of-a-kind perspective on Miami's beauty.
Key Features
Exclusive Overnight: Stay aboard our premier yachts, designed for pure comfort.
Luxury Cabins:

Fully equipped cabins tailored to offer you a lavish stay.

Personal Chef:

Savor bespoke culinary creations.

Water Sports: Dive into exhilarating activities.
Miami Sights: Discover Miami's unique beauty.
Hotel-Grade Services: Room Service, Chef Service, Concierge, and VIP Transportation.
Yacht Specifications
4 people: 50ft Yacht
6 people: 62ft Yacht
8 people: 80ft Yacht
BENEFITS
Immerse yourself in the epitome of nautical luxury with the "Miami Yacht Hotel Experience," offering you a unique blend of opulent relaxation, personalized service, and high-octane water sports, all in the embrace of your own private haven.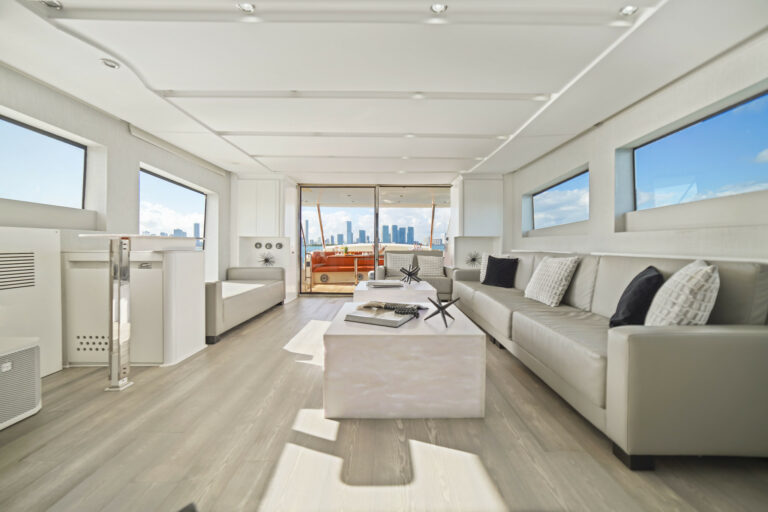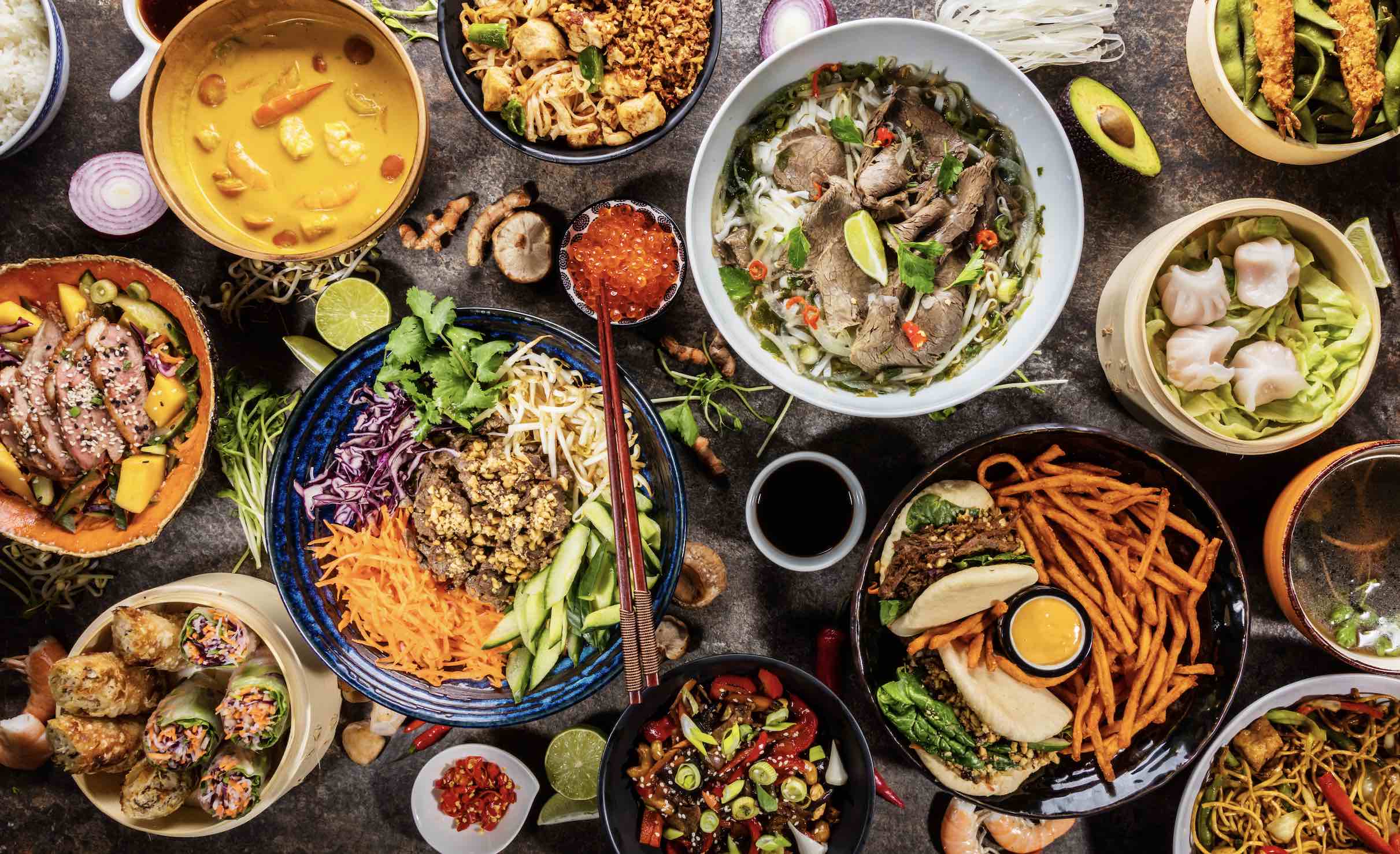 Culinary Selections
Tailored Cuisine: Meals exquisitely curated to suit individual guest preferences, ensuring a personalized dining experience.
Seafood Extravaganza: Savor a variety of freshly-caught seafood, expertly prepared to delight your palate.
Grill & Thrill: Savor gourmet barbeque options that turn grilling into an art form.
Bespoke Dining: Immerse in a customized fine-dining experience, crafted just for you by our culinary experts.
Liquid Luxury: Enjoy access to a fully-stocked bar featuring a curated selection of premium liquors.
Crafted Cocktails: Indulge in signature craft cocktails, skillfully mixed to elevate your onboard experience.
Let's dive into the sequence
of your unforgettable days with us.
24-Hour Experience Itinerary
Day 1
10:45 AM:

Welcome


VIP Host and complimentary champagne.
11:00 AM:

Set Sail


Cruise Miami's coastline.
12:30 PM:

Lunch


Custom seafood menu.
2:00 PM:

Water Sports


Jet skiing, paddleboarding, etc.
4:00 PM:

Miami Tour


Pass iconic landmarks.
6:00 PM:

Sunset Cocktails


Crafted drinks and views.
8:00 PM:

Dinner


Gourmet meal and wine.
Day 2
8:00 AM:

Sunrise Meditation


Private session on deck.
9:00 AM:

Breakfast


Tailored to your taste.
10:00 AM:

Leisure


Relax on deck or in cabin.
11:00 AM:

Farewell


Dock and depart.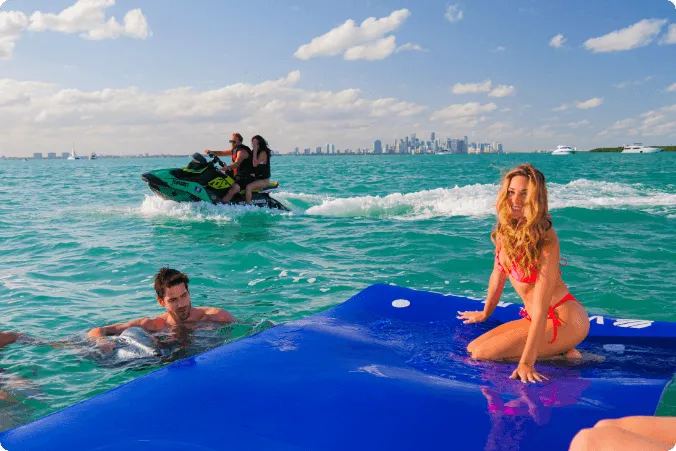 PROVIDE YOUR DETAILS
Reserve Your Experience
OUR PROMISE TO EXCELLENCE
What clients say

Had a GREAT charter experience. Our crew was amazing (Miguel, Mya and Oscar) and they went above and beyond to make our day extra special. 10/10

...

recommend!

read more

Allan Flores
17:58 23 Sep 23
Excelente servicio, nos la pasamos muy divertidos!!

SANDRA SILVEY
03:07 21 Sep 23
Celebrated my 50th birthday this weekend with family and friends.We would not have been happier with the yacht my husband selected along with

...

Captain Kevin, Daniela, Camila and DJ Julio who were so amazing and attentive.It was non-stop partying all day 🎉

read more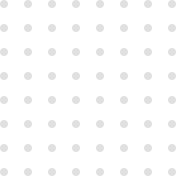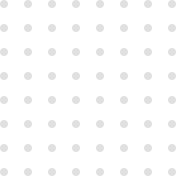 [instagram-feed moderationmode=true]