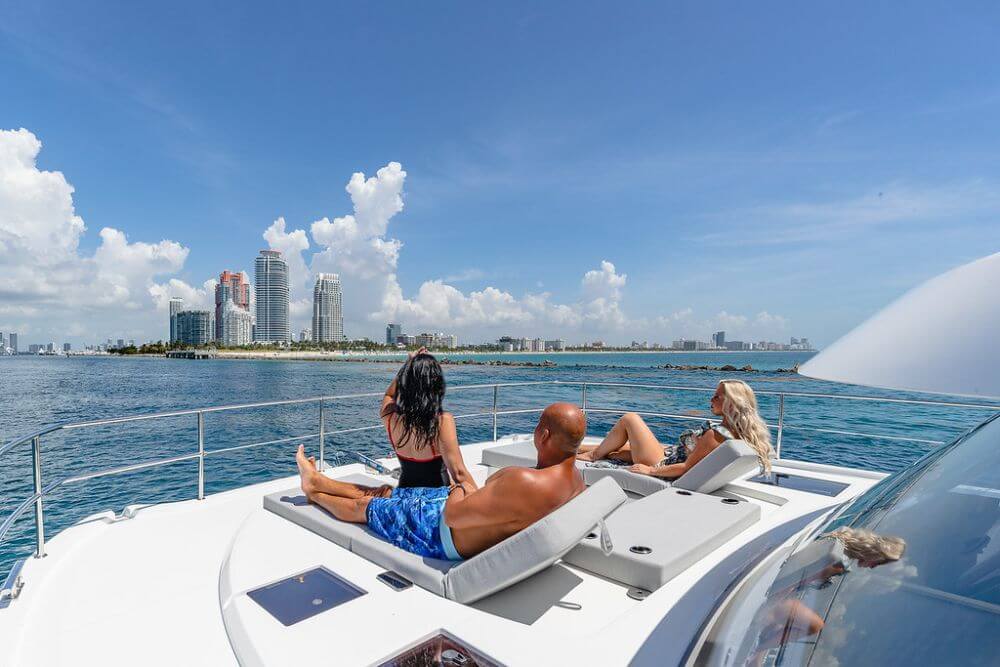 2023 Top Spring Break Activities in Miami
Spring break is a time when college students across the country take a break from their studies and head to warmer climates for some much-needed relaxation and fun. Miami, with its stunning beaches, vibrant nightlife, and endless activities, is one of the most popular destinations for spring breakers. In this article, we'll explore some of the best spring break activities in Miami, including yacht charters.
Beach Time:
No trip to Miami is complete without a visit to the beach. With miles of sandy beaches and crystal-clear water, Miami's beaches are a spring breaker's paradise. South Beach, the most popular beach in Miami, is known for its beautiful people, great food, and party atmosphere. Whether you're looking to soak up the sun, go for a swim, or take part in some beach volleyball, South Beach has it all.
Nightlife:
Miami is famous for its vibrant nightlife, and there's no shortage of clubs, bars, and lounges to choose from. The city's famous nightlife scene is centered around the South Beach area, with many popular clubs and bars located along Ocean Drive. Whether you're into dancing the night away, sipping cocktails with friends, or enjoying a live music performance, Miami's nightlife has something for everyone.
Yacht Charters:
One of the most popular activities for spring breakers in Miami is renting a yacht. There's no better way to see Miami's stunning coastline than from the water, and a yacht charter allows you to explore the city in style. With a wide range of yachts available, from small sailboats to luxurious mega yachts, there's something to suit every budget and group size.
A yacht charter in Miami allows you to enjoy the sun, sea, and scenery in a luxurious and private setting. You can anchor off one of Miami's secluded beaches and enjoy some swimming, snorkeling, and sunbathing. You can also take a tour of Miami's famous landmarks, such as the Venetian Islands and the iconic Miami skyline.
Shopping:
Miami is also known for its world-class shopping, with many high-end boutiques, designer stores, and shopping malls to choose from. The city's famous Lincoln Road Mall is a popular spot for both tourists and locals, offering a wide range of shops, restaurants, and entertainment options.
Sports:
Sports enthusiasts will also find plenty to do in Miami during spring break. The city is home to several professional sports teams, including the Miami Heat basketball team, the Miami Dolphins football team, and the Miami Marlins baseball team. Attending a game is a great way to experience the local culture and enjoy some exciting sports action.
In conclusion, Miami is a fantastic destination for spring break, offering something for everyone. From beautiful beaches to vibrant nightlife, world-class shopping to exciting sports, there's never a dull moment in Miami. And for those looking for something truly special, a yacht charter in Miami is an unforgettable experience that will leave you with memories to last a lifetime. So book your trip to Miami today and get ready for the ultimate spring break adventure!