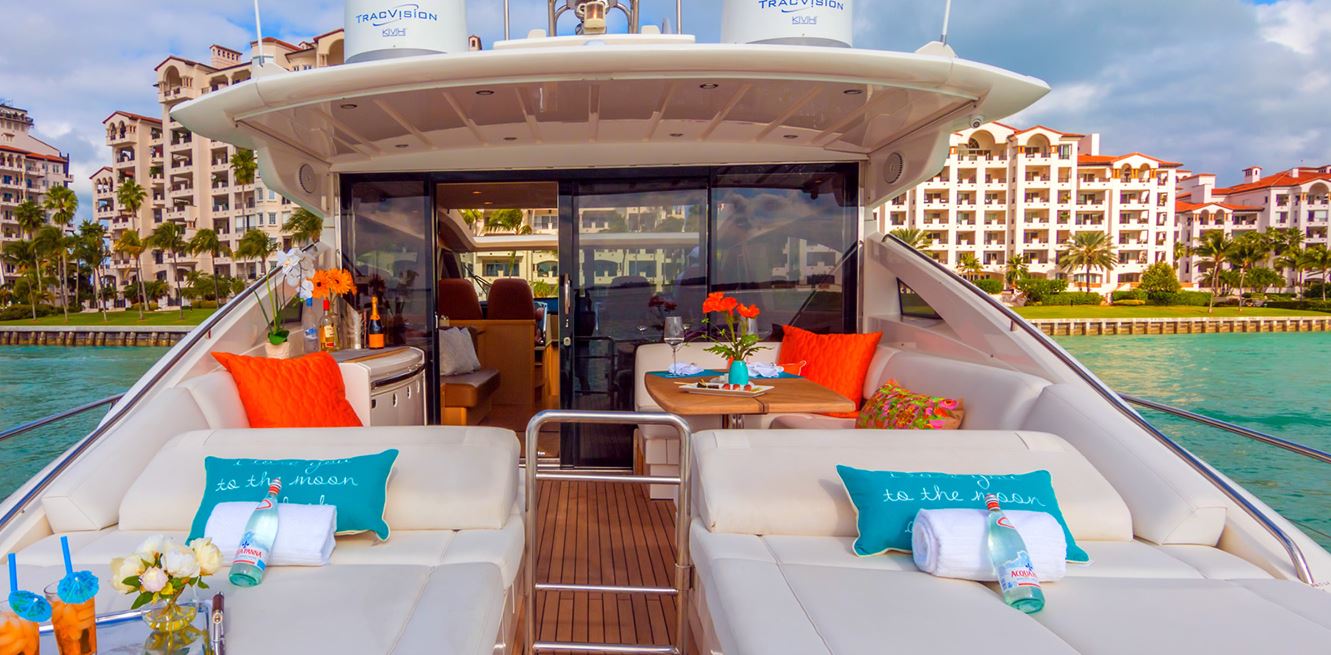 Charter a boat, luxury vessel or yacht in Miami and head to these beautiful destinations:
Biscayne Bay.  Beautiful Biscayne Bay is a lagoon approximately 35 miles long and nearly 8 miles wide, covering 482 square miles. It's so large that it is frequently broke down into three areas – North Bay, Central Bay and South Bay – when discussed.  It is fed by waters from the Everglades.  The bay supports local sports, commercial fisheries and is favored by tourists and locals alike for sailing, boating, snorkeling, swimming, and it also is home to the Columbus Day Regatta every year.

Florida Keys. The Florida Keys begin about 15 miles south of Miami and extend up in an arc south and west toward Key West. This series of small islands, habited and uninhabited, is a popular tourist attraction. From Key Largo to Key West, you can charter a boat to fish, explore a ship wreck or go snorkeling. If you are looking to relax, the sandy beaches with swaying palm trees calms the spirit and frees the mind. Go inland to shop, visit art galleries or feast on fresh seafood at one of the many fine restaurants.

Bahamas.  The Bahamas are made up of more than 700 islands, islets and cays in the Atlantic Ocean north of Cuba.  With so many things to see and do, the Bahamas is one of the world's most popular vacation destinations.  Diving is a top attraction with sunken Spanish galleons, inland blue holes and coral reefs to visit and explore, and nightlife on the islands is second to none. The weather is perfect, the water is blue and clear, and you will leave with the memories of a lifetime.

Caribbean. The islands of the Caribbean are some of the world's favorite places to visit: St. Thomas, Aruba, Barbados, Jamaican and St. Lucia to name a few. Of the 700 islands in the region, more than half welcome visitors and tourists to swim, hang out on the beach, shop, enjoy their downtown party scenes and hang out with the locals.  Take a charter from island to island and see what makes the area so special.

Tropical local islands of Miami, Miami Beach and South Florida. Don't want to wander too far from Miami? There are several small islands, islets, and sand bars to pull up and hang out. Party seaside or on the vessel, or just bask in the warm sunlight and cooling breezes. Whether you are looking to relax or have a good time, there is an island with your name on it.
Pick the place and we can get you there. Call one of our rental specialists today to start planning the best vacation you will ever have!