Within just a few hours of Miami, Bimini is one of the hottest yacht tour destinations in South Florida. Enjoy miles of white sand beaches, majestic crystal clear ocean, and a chain of exclusive islands.
> Free Bottle of Moet Chandon
> Lots of sunshine and crystal water
> Snorkeling, swimming
> Quick getaway
For those arriving on a yacht, let Bimini Bay arrange for Customs and Immigrations to personally handle your entrance into the country at your marina slip at the Bimini Bay Resort.
Explore the island of Bimini – Alice Town, Bailey Town, and Porgy Bay – and sample fresh conch salad at Joe's or take a kitesurfing lesson at the Beach Club on South Bimini. Those looking for rejuvenation can visit Bimini's famed "Healing Hole."
Bimini Healing Arts conducts a tour of this mystical spot, which is said to cure any ailment with a dip in its waters. Finish the day with cocktails and dinner on the Island.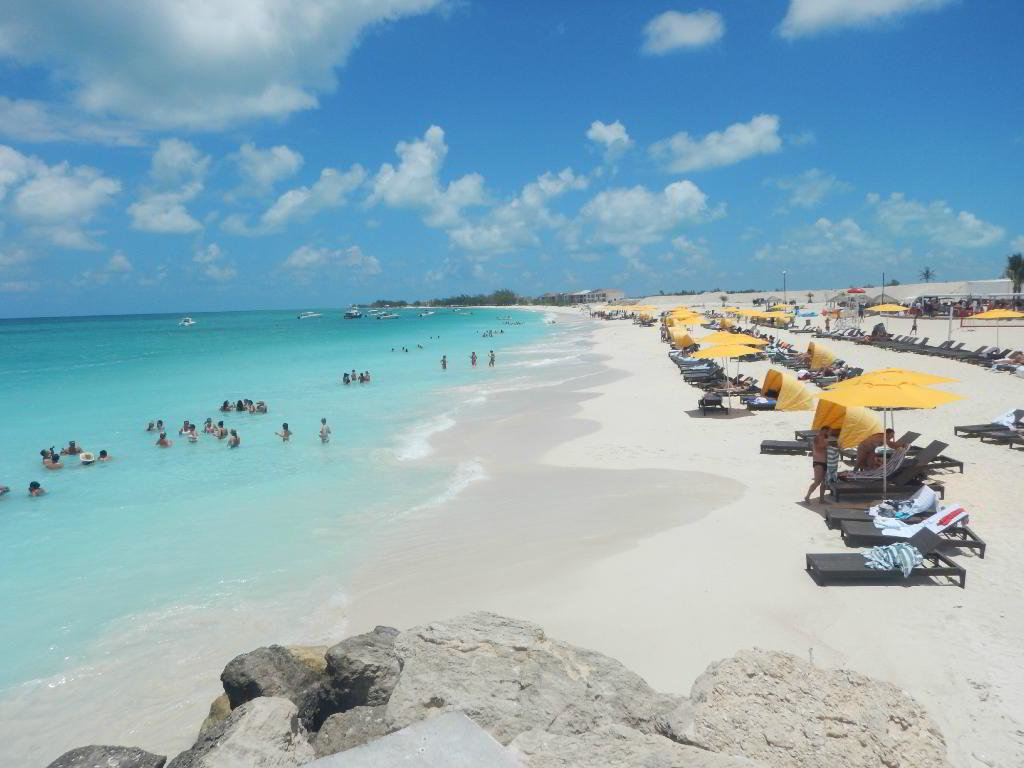 Today is the day to get in the water. Go on a wild dolphin swim by heading out to the "dolphin grounds" and waiting for wild dolphins to arrive (91% success rate). Fifty percent of the tours are successful in the last 90 minutes when a pod of 10 or more dolphins will appear, and guests can slip into the water to frolic with them.
Let us arrange a private guide for a dolphin or dive trip on the yacht's tender. The Bimini Bay Resort Dive Shop can also train and certify for SCUBA. Those who prefer to cast a line should head out for world-class blue marlin or bonefish hunting.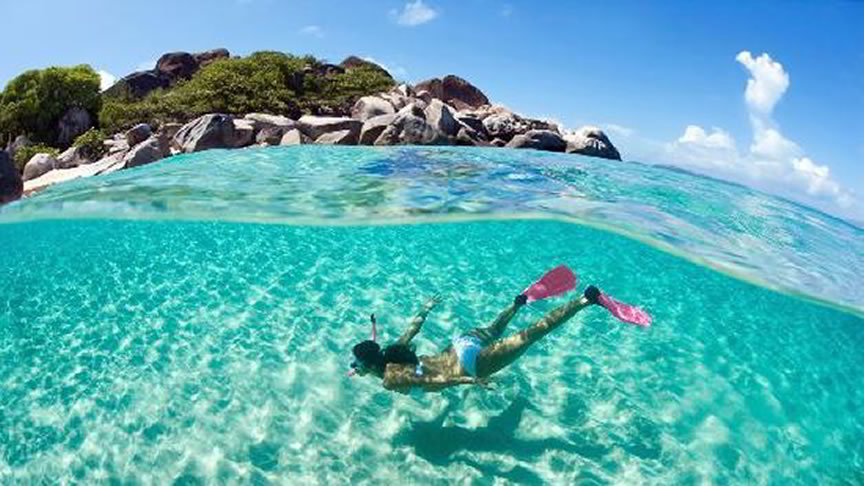 Depart Bimini Bay Resort and head for the SS Sapona. A streamer that was wrecked during a hurricane in 1926 and sits in 15 feet of water, attracting both snorkelers and divers. Next, set the course for the crescent-shaped anchorage of Honeymoon Harbor on the north end of Gun Cay, or head to the deserted Dollar Harbor on South Cat Cay.
Anyone who wants to wakeboard, water ski, kneeboard or cruise around on jet skis can do so here! Play in the water until the sun goes down, then head back to the marina and dine al fresco at Savor. Where you can find cuisine authentic to the Bahamas. While basking in the moonlight.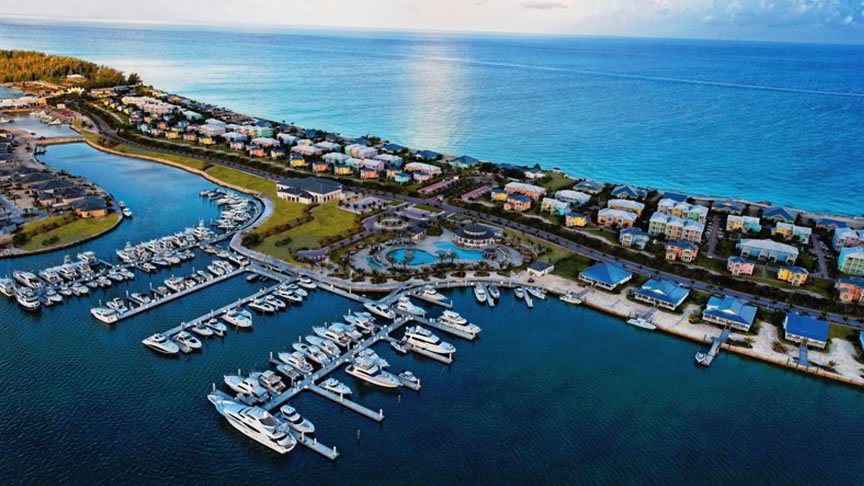 Enjoy the resort's amenities. Take a dip in the two swimming pools, shop in Fisherman's Village and get a poolside massage at the Infinity Pool. Start walking North on the beaches of Bimini Bay for a few miles, and your footprints will be the only ones on the beach.
The water North of the resort is "gin clear," and the flats of these beaches are fantastic and offer some of the best photo opportunities of the trip.
For the perfect conclusion to the trip, let Bimini Bay arrange for a beach party BBQ. Complete with a bonfire, grilled lobsters and calypso entertainment.
Day Five marks the end of your extraordinary Bahamas vacation. Return home via yacht with the knowledge that Bimini and all its treasures are just a short trip away.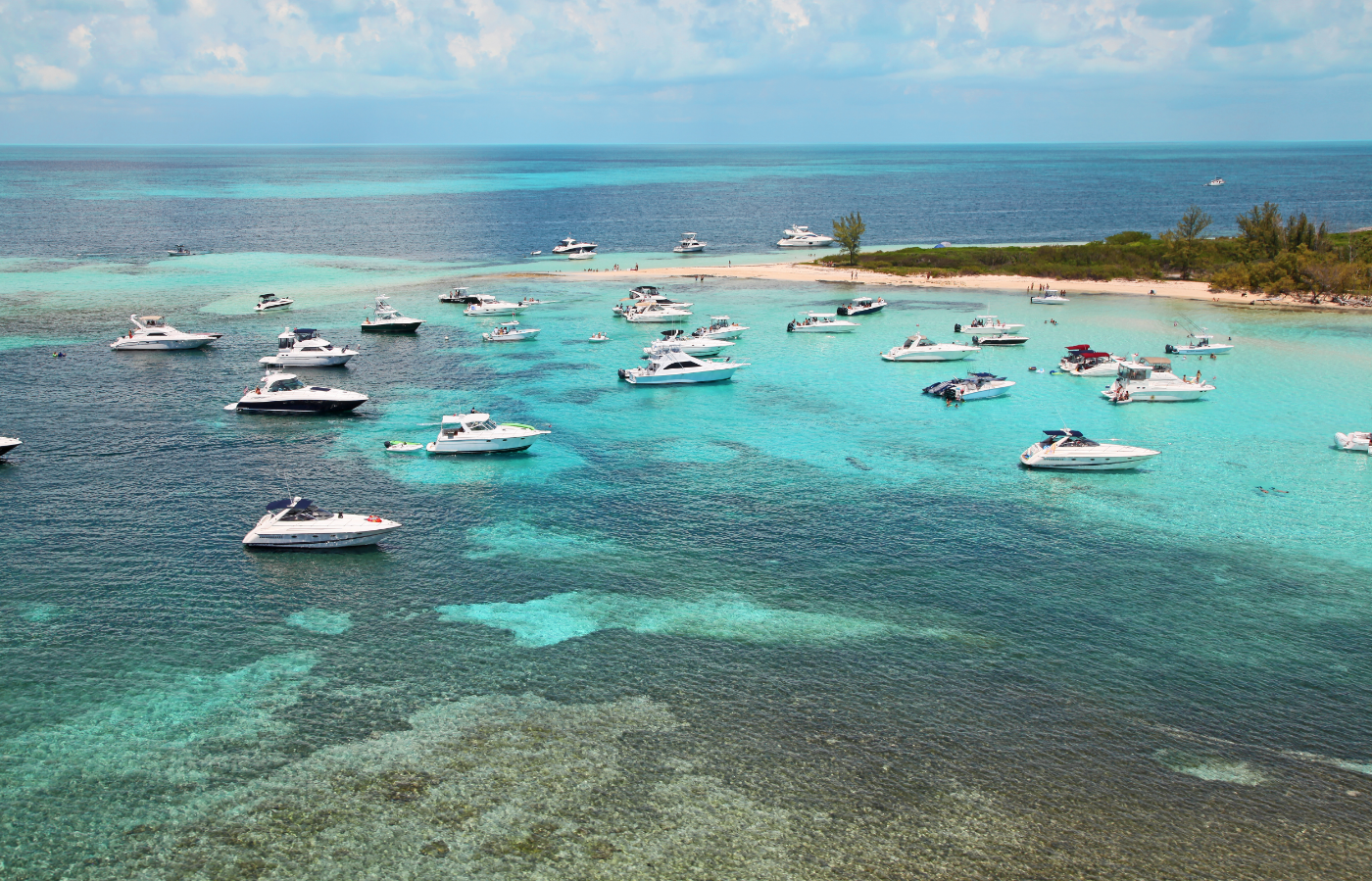 Contact Us!
Phone: +1 (305)-892-3573
WhatsApp: +1 (305)-303-1097
Email: Info@PrimeLuxuryRentals.com
Thanks For Making The Best Decision And Moving Forward With Your One Of A Kind Luxury Adventure!