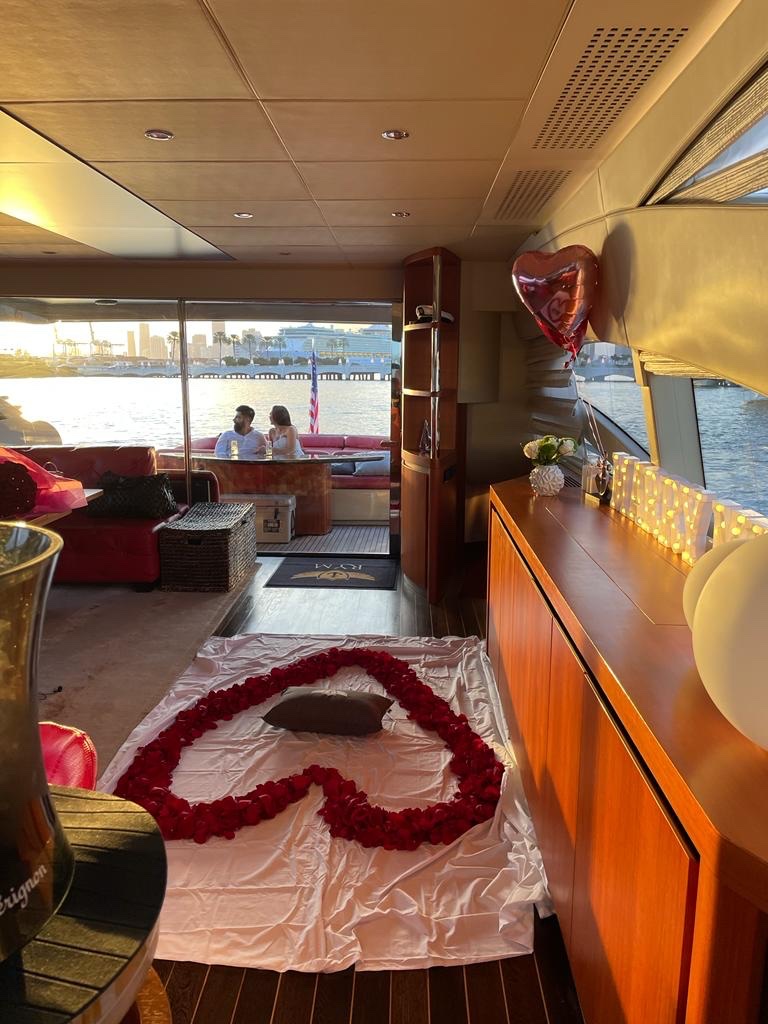 Valentine's Day is just around the corner, and what better way to spend it than on a yacht in Miami? This year, make your special day unforgettable with a private yacht charter from Prime Experiences.
Miami is a stunning location for a romantic getaway, with its crystal-clear waters, beautiful skyline, and warm weather. Imagine setting sail with your significant other on a luxurious yacht, sipping champagne, and taking in the breathtaking views of the city. Our yacht charters come complete with a captain, so you can sit back, relax, and enjoy the ride.
On board, you'll be treated to first-class amenities, including a fully equipped kitchen, comfortable lounging areas, and a stunning deck to soak up the sun. Whether you're looking for a romantic dinner for two, a sunset cruise, or a full-day excursion, our yacht charters offer something for everyone.
To make your Valentine's Day experience extra special, we've added a few extra touches. Our on-board staff will provide rose petals, a bottle of champagne, and chocolates to help set the mood. And, if you're looking to surprise your significant other, we can even arrange for a private chef to prepare a delicious meal just for the two of you.
Don't miss out on this once-in-a-lifetime opportunity to spend Valentine's Day in Miami on a private yacht. Book your charter today and make this year's celebration truly unforgettable.
For more information, please visit our website or call us at 305.303.1097. We look forward to helping you create the perfect Valentine's Day experience.
Prime Experiences
www.primeluxuryrentals.com
Main: 305.893.3573