43' Leopard
Full Day (8:30 am – 5:00 pm): $3,300
*Prices may vary during high season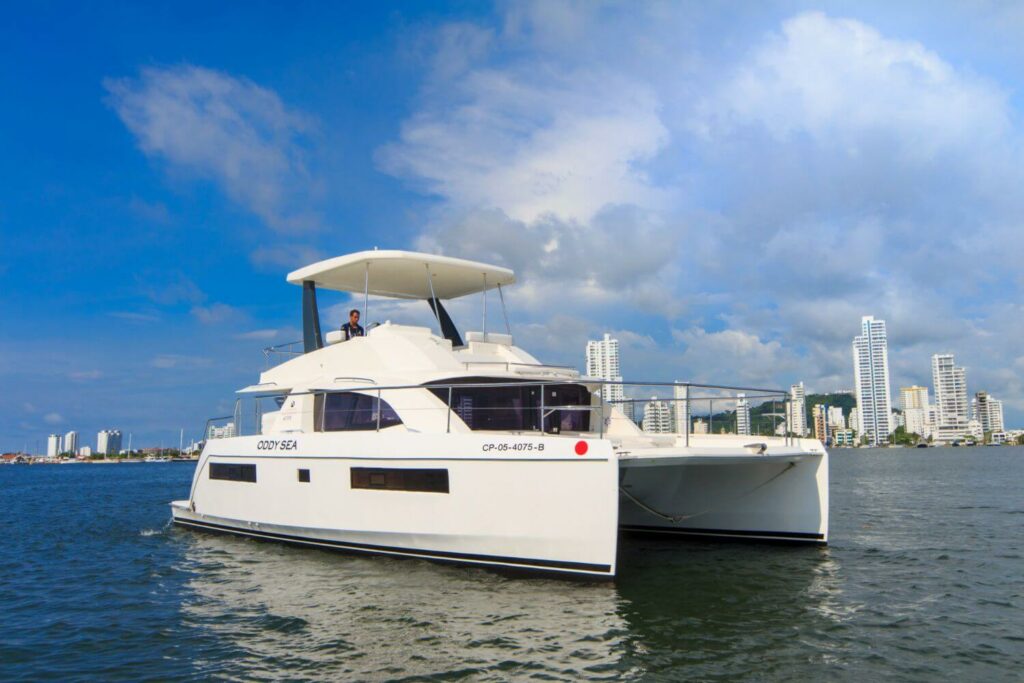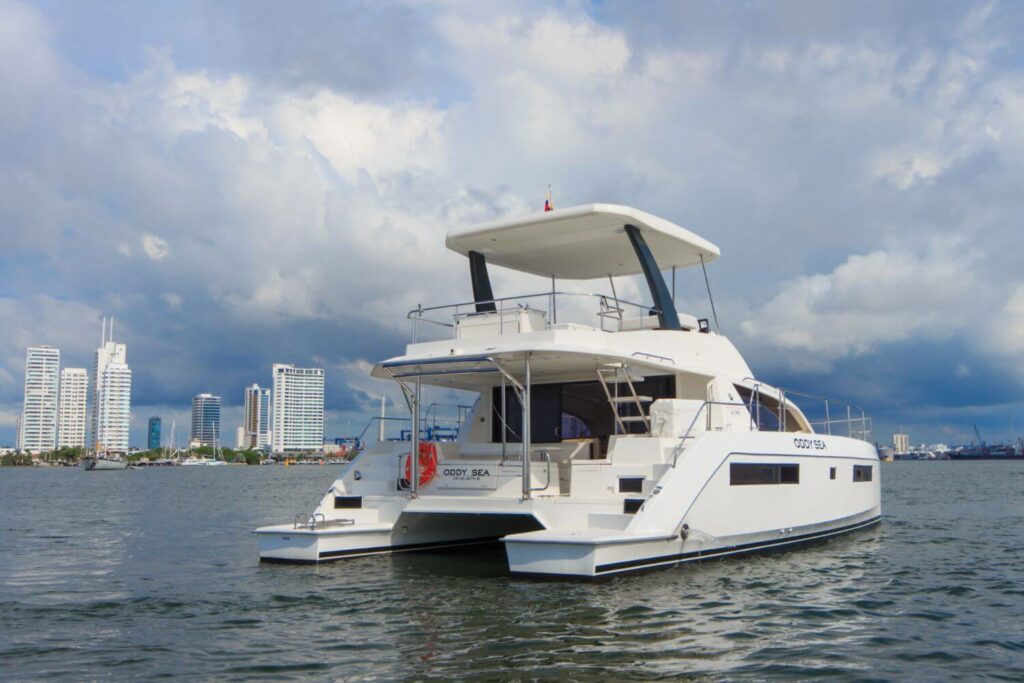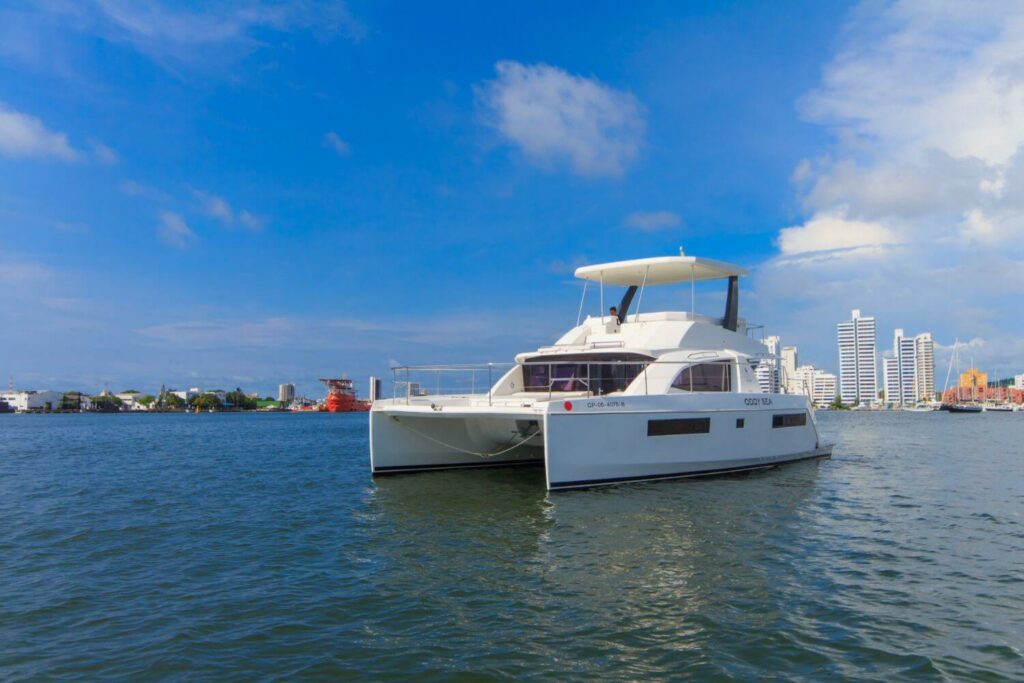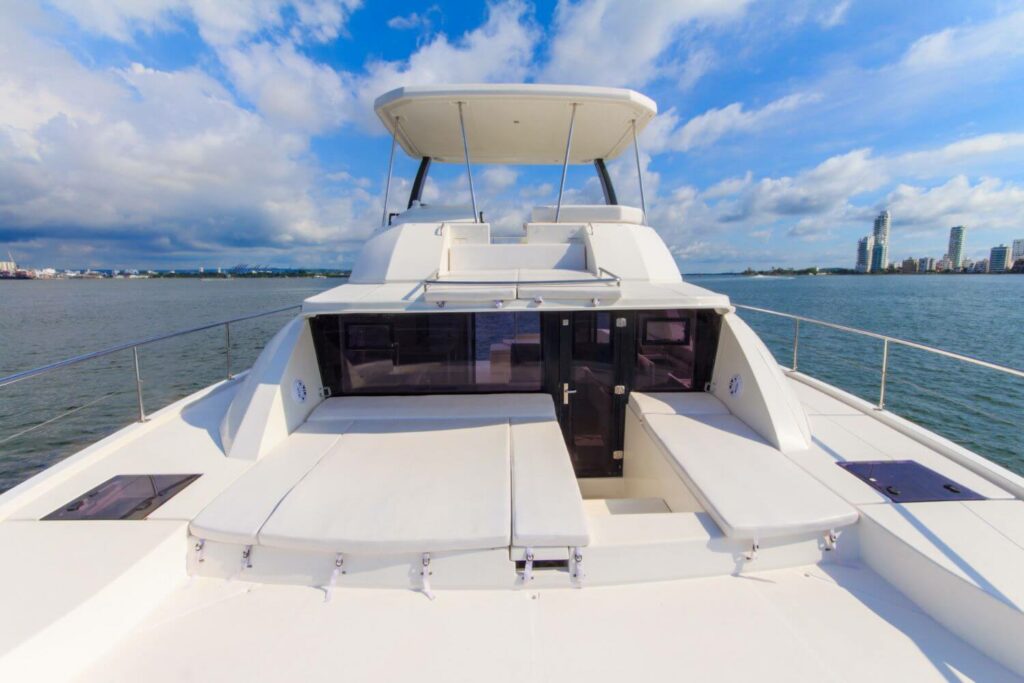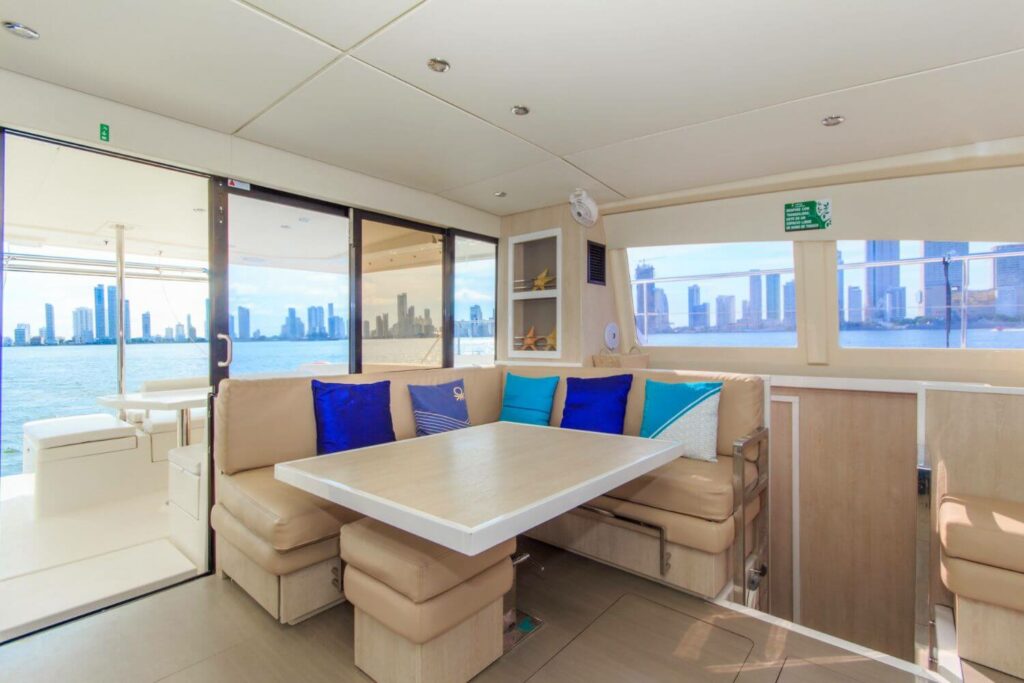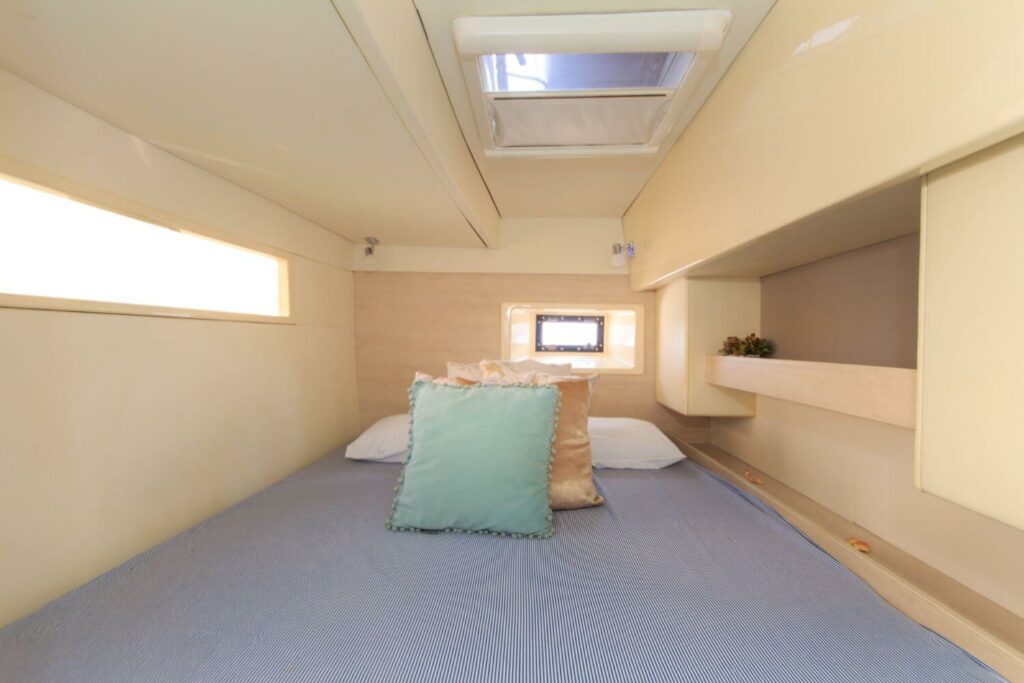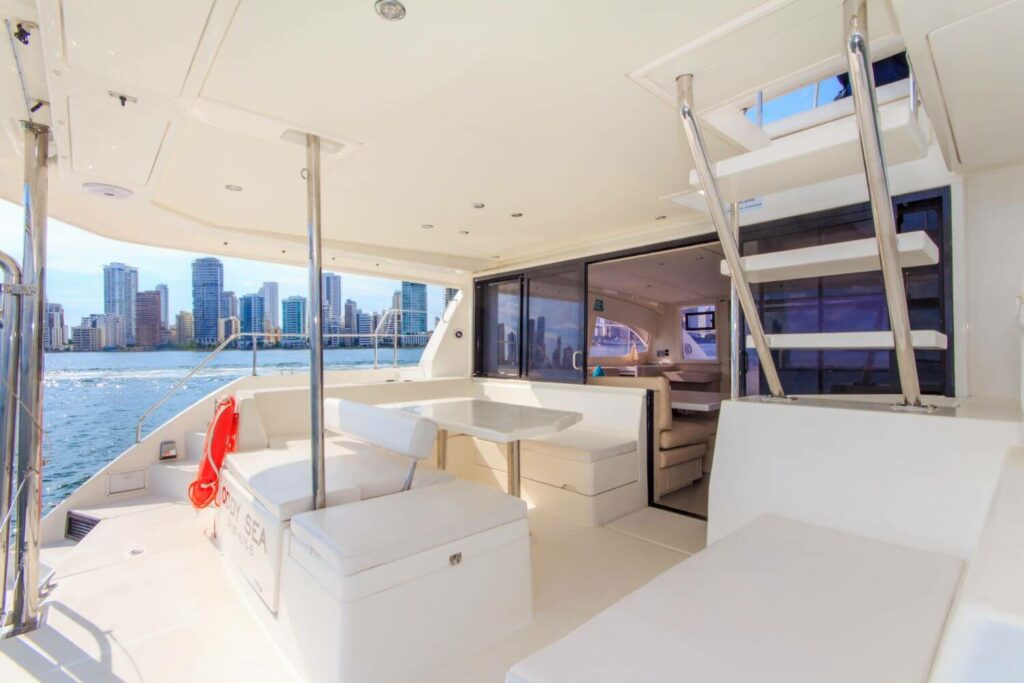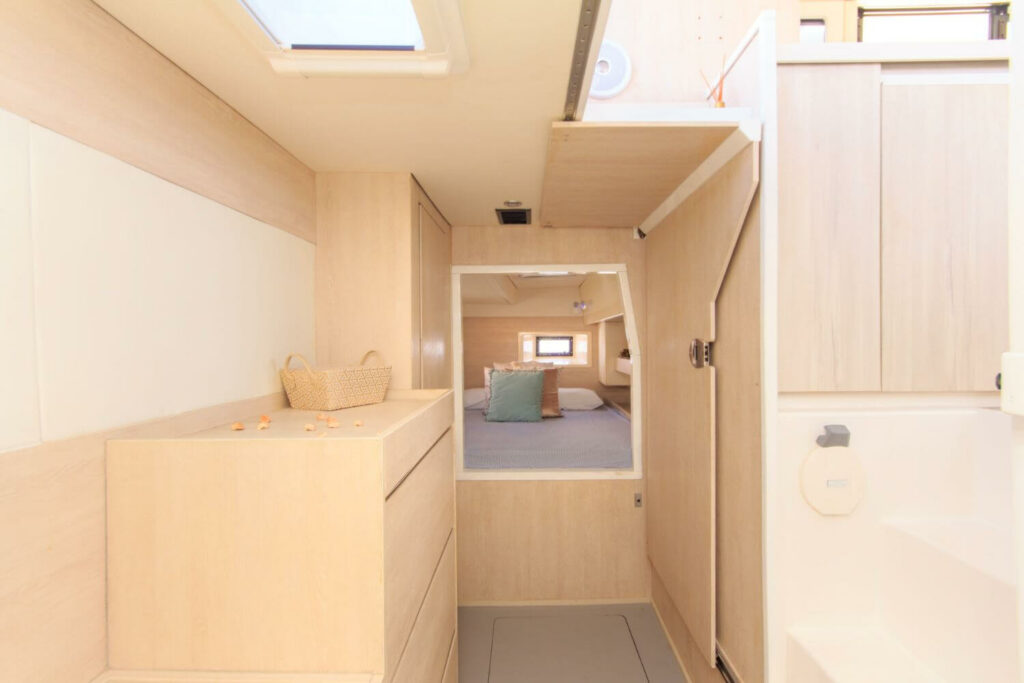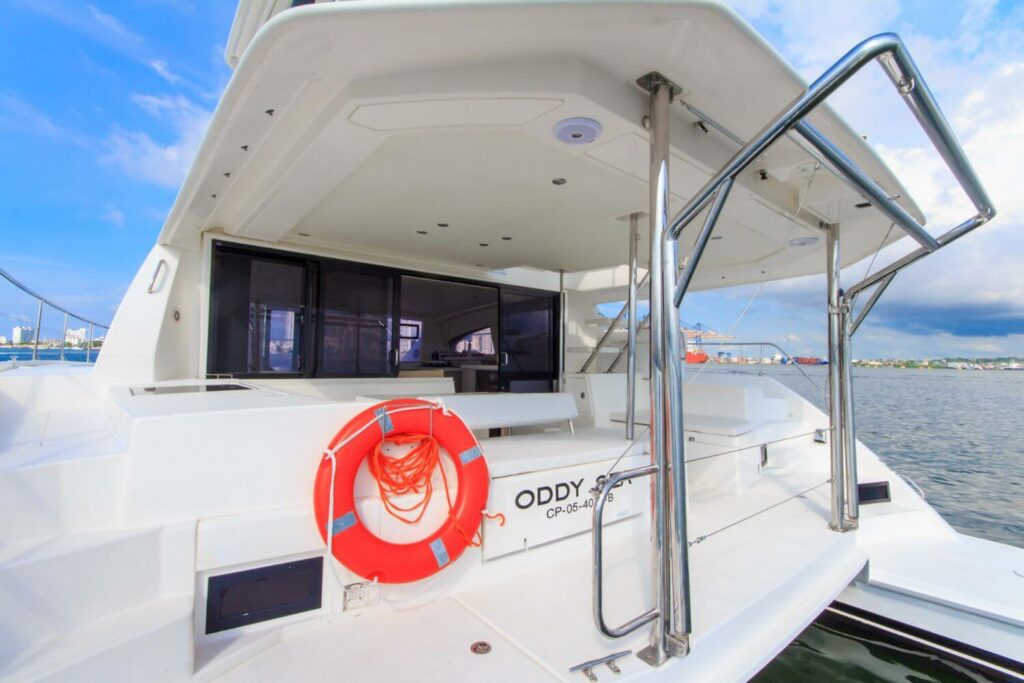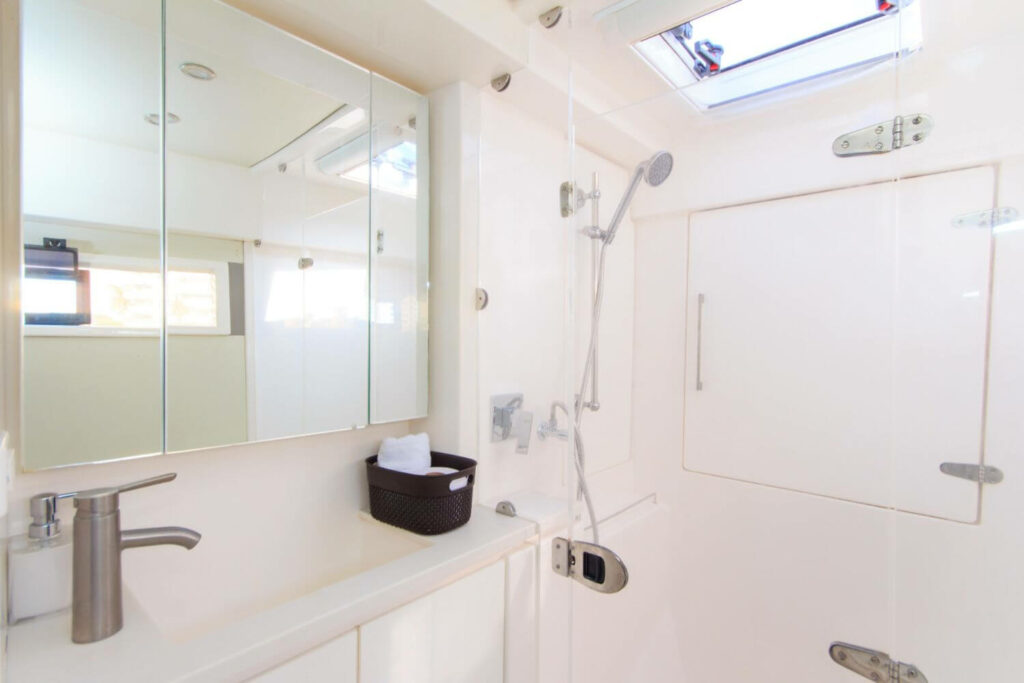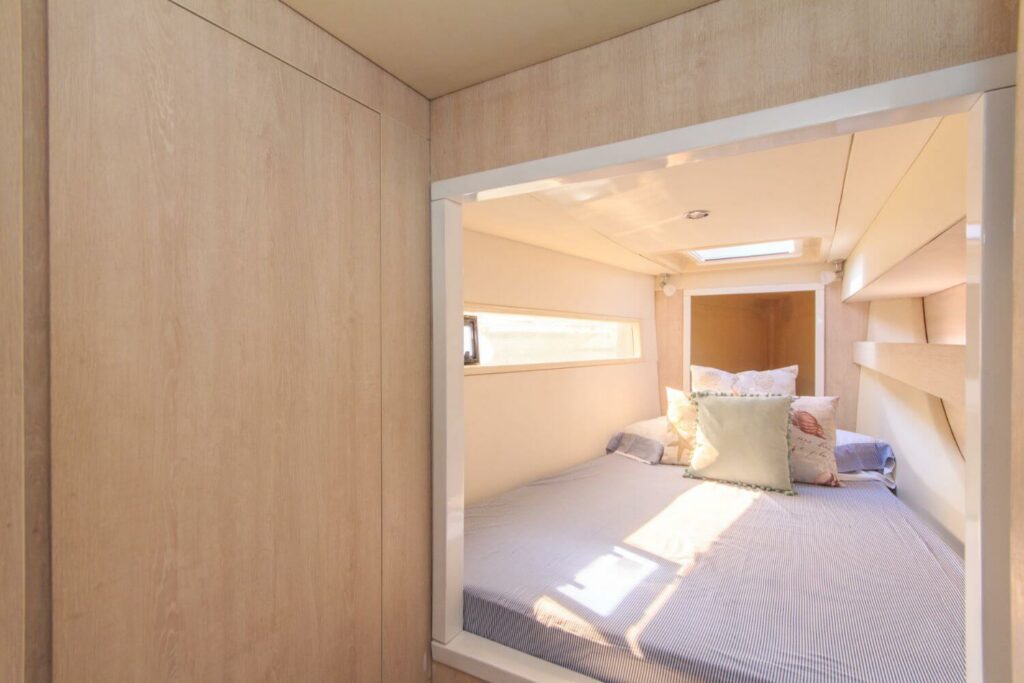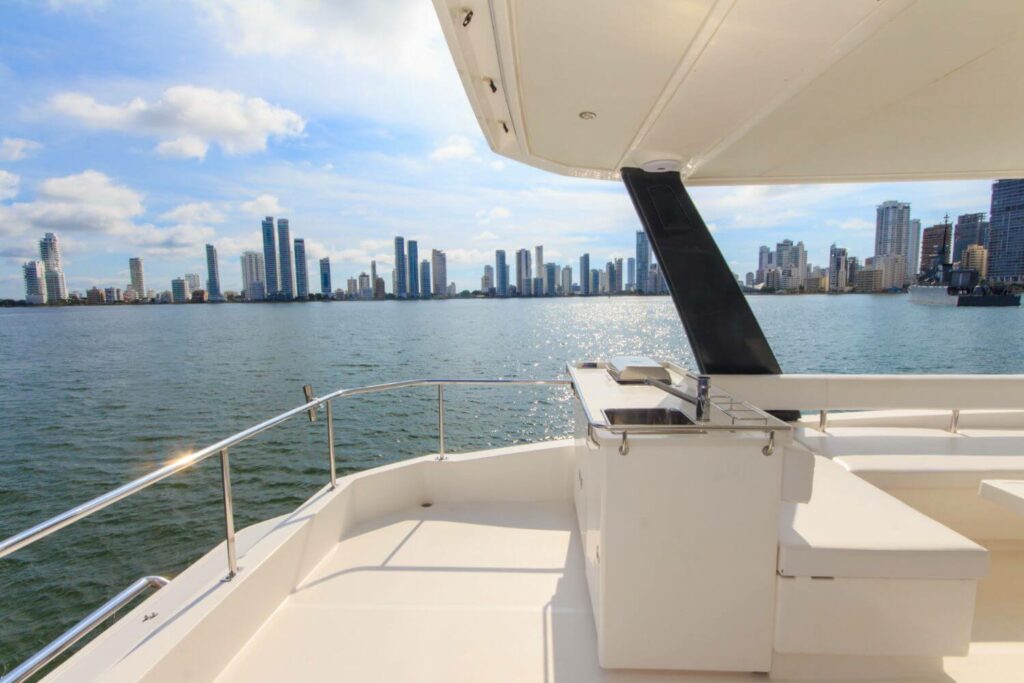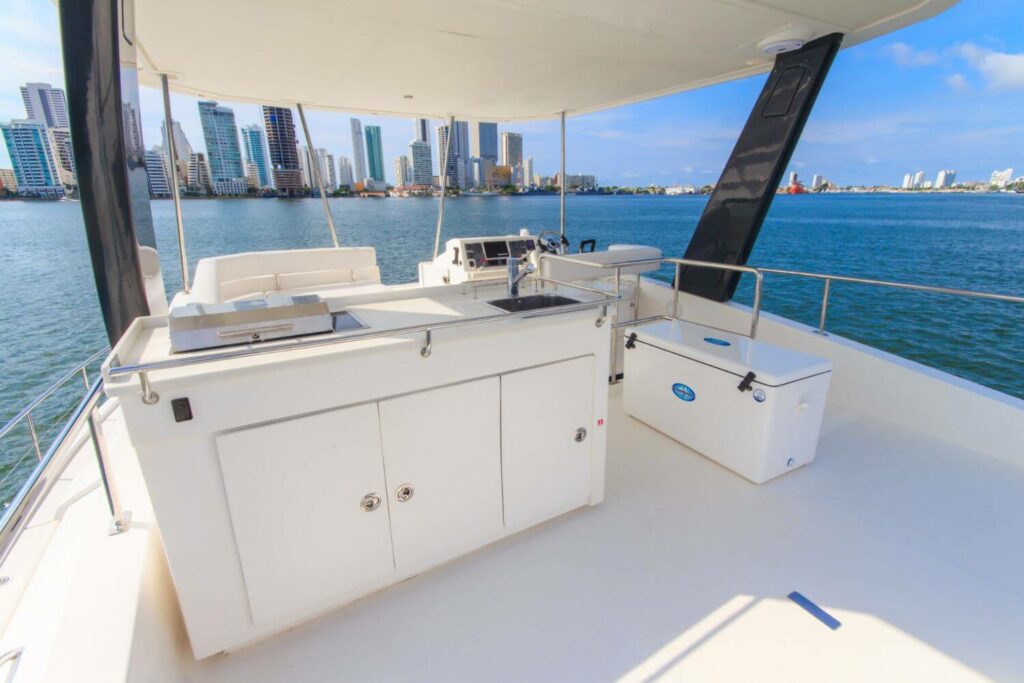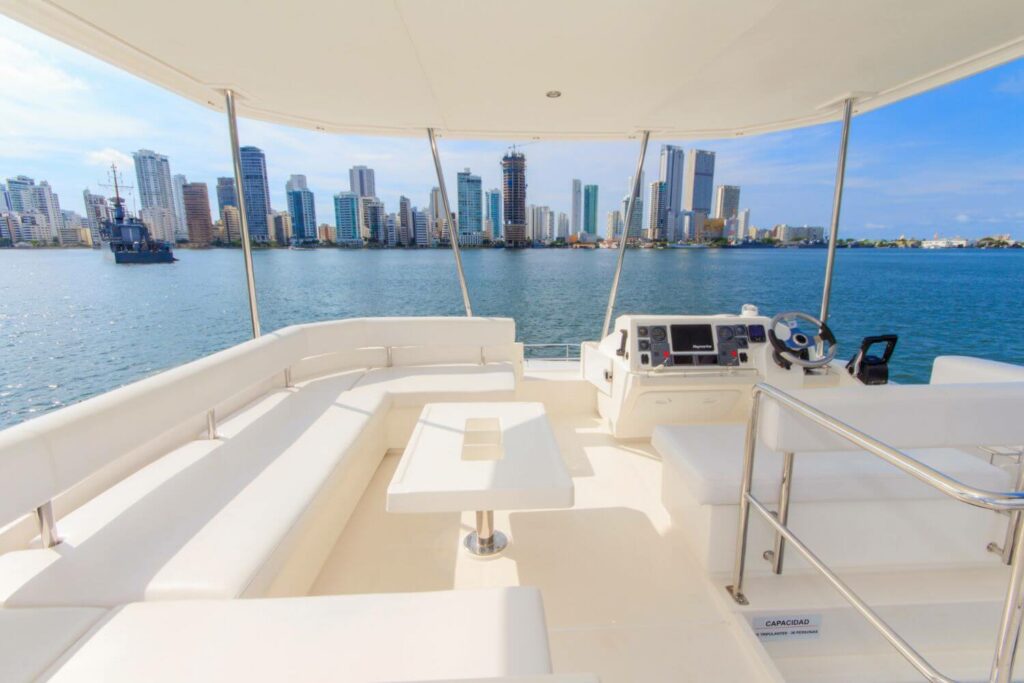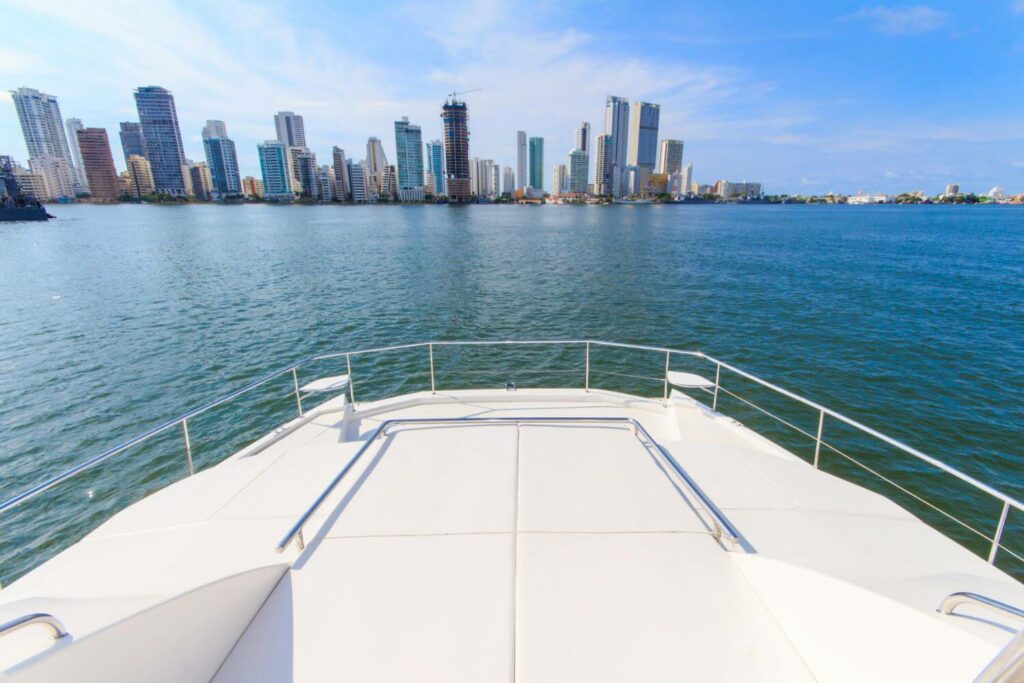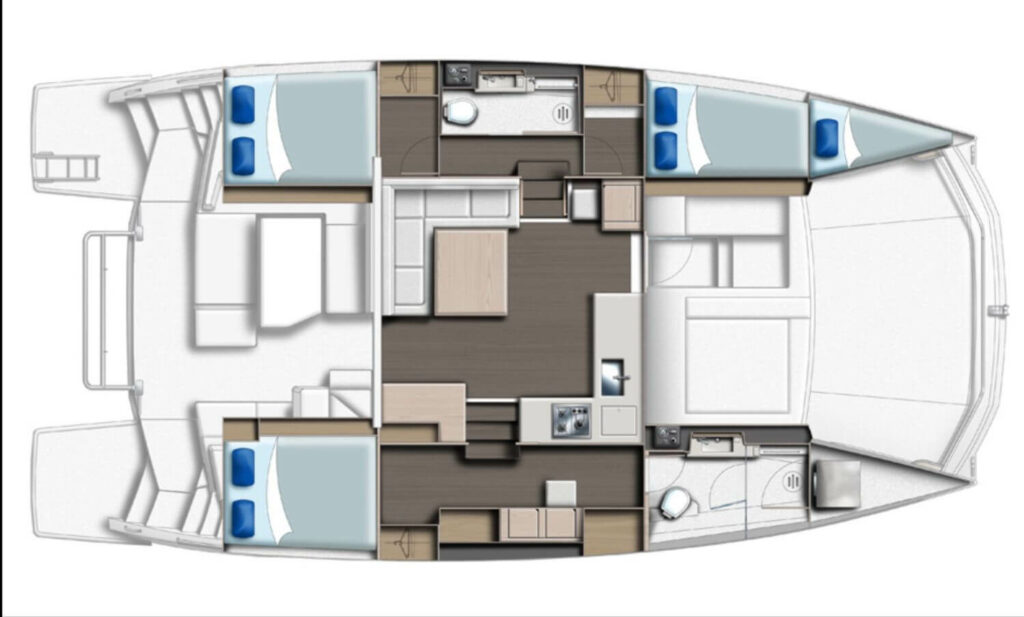 How to book in 3 easy steps
Submit your booking form with $1,000.00 deposit
E-sign your reservation with your phone in minutes
E-mail confirmation
PROVIDE YOUR DETAILS
Book the 43' Leopard
Starting from $3,300

CERTIFIED CAPTAIN

FUEL

WATER TOYS

VIP HOST & CREW

WATER SODAS & ICE

JET SKI (OPTIONAL)
TOUR OPTIONS

Barú & Tierra Bomba
If you are looking for a gem and secluded spots, only 50 minutes away from Cartagena, the Peninsula of Barú is the answer. Start the journey cruising through Cartagena Bay, followed by Tierra Bomba Island, until reaching the secretive and hidden Ciénaga de Los Vásquez in Barú for a splashdown in its crystal clear waters. Take advantage of your private boat to explore several areas of Barú island, and why not try your hand at watersports. Perfect plan for a sunny Caribbean day, whether with family or friends.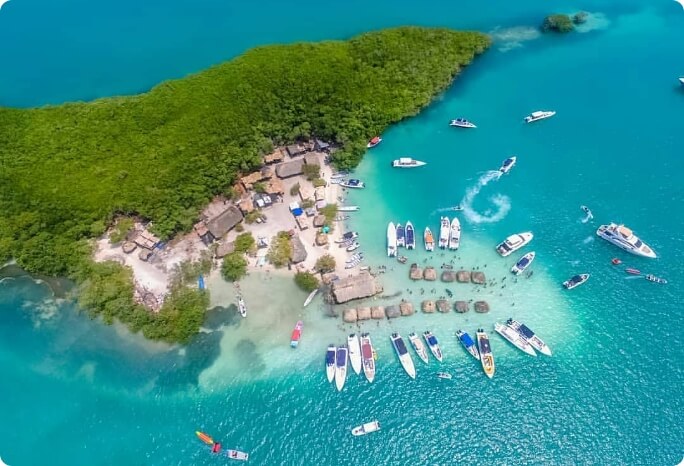 TOUR OPTIONS

Rosario Islands
Who is ready for an hour of sailing with style into the ever-free Caribbean Sea until reaching Isla Grande, the largest island of the Rosario Islands. The archipelago comprises 28 islands, most of them private. Famously known for its crystalline waters, it is the ideal scenario for swimming in the sea and snorkeling amid the array of marine life. If this doesn't catch your attention, you can still soak up the sun, indulge in delicious food and cocktails, and feel the warm tropical breeze in your face while hopping through the Rosario Islands. ​​An essential plan for your next visit to Cartagena. We guarantee you an instant connection to this paradisiacal destination.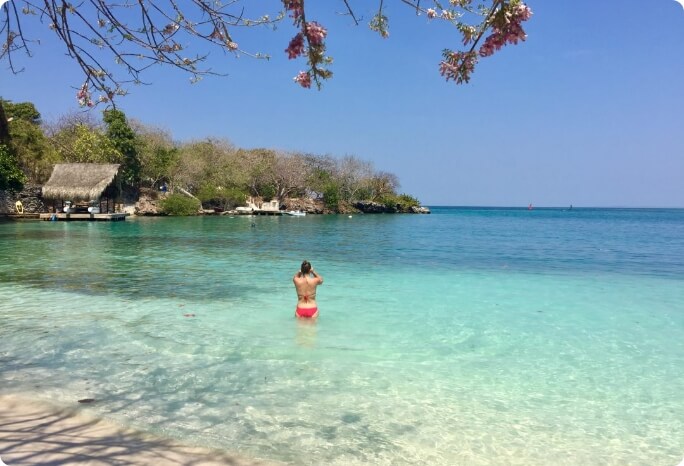 TOUR OPTIONS

Cholón
Let's get the party started and embark on one of our luxurious boats, where the fun begins on route to the famously wild sand bar of Cholón. Fashionably known in Colombia and worldwide as a party destination. Cholón is the ideal setting for popping bottles, bust sexy dance moves and create memories with your friends. Can you already picture it?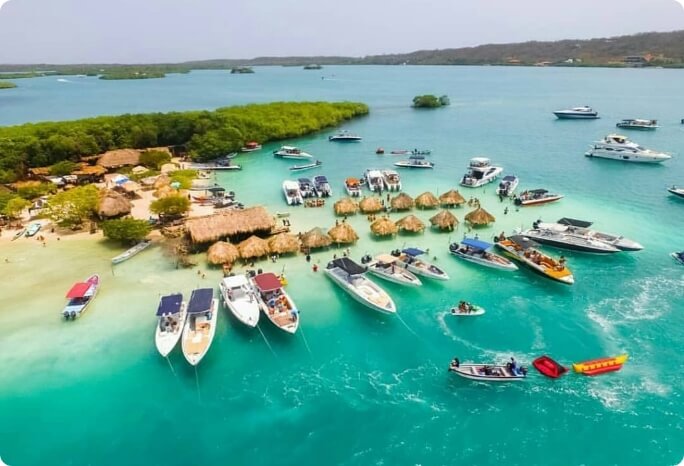 TOUR OPTIONS

Tierra Bomba
Only a short boat ride from Cartagena, Tierra Bomba is the closest island to the city, located south of Cartagena and north of Barú. Capture that perfect Instagram shot with the Castle of San Fernando de Bocachica or Cartagena's Skyline as your background. Aboard your luxurious boat, discover local and secret spots like a true islander, and become one with nature.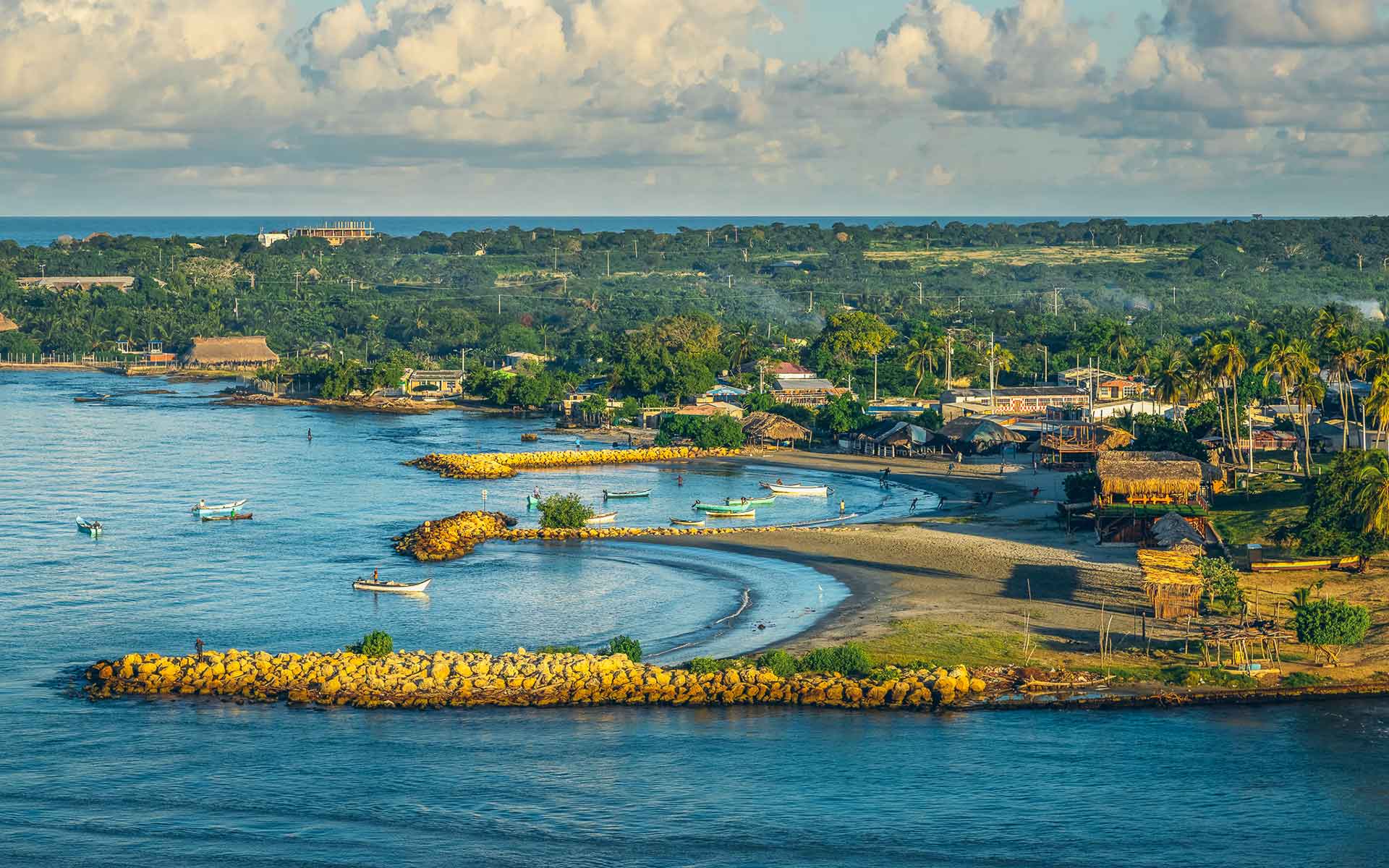 TOUR OPTIONS

Cartagena Bay
Enjoy two hours of a pleasant breeze, cold drinks, and a sparkling sunset sailing at Cartagena bay. Something is inspiring and thrilling at the sun sinking in the horizon, covering Cartagena's Skyline in golden light, and painting the sky in many shades before welcoming the fun Colombian night that awaits you. Ideal for romantic escapades, friends, or original corporate events.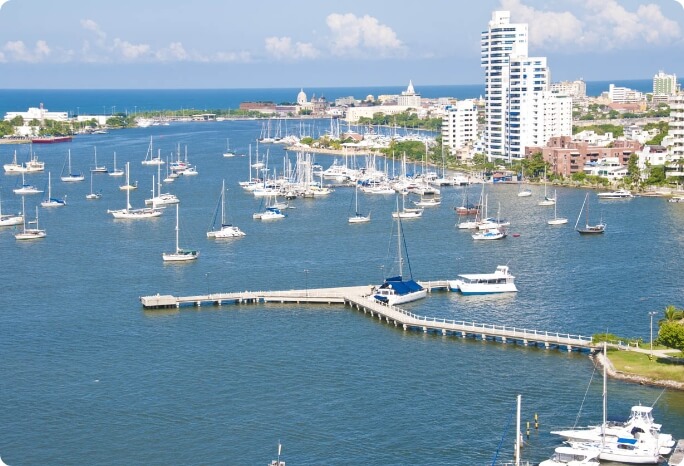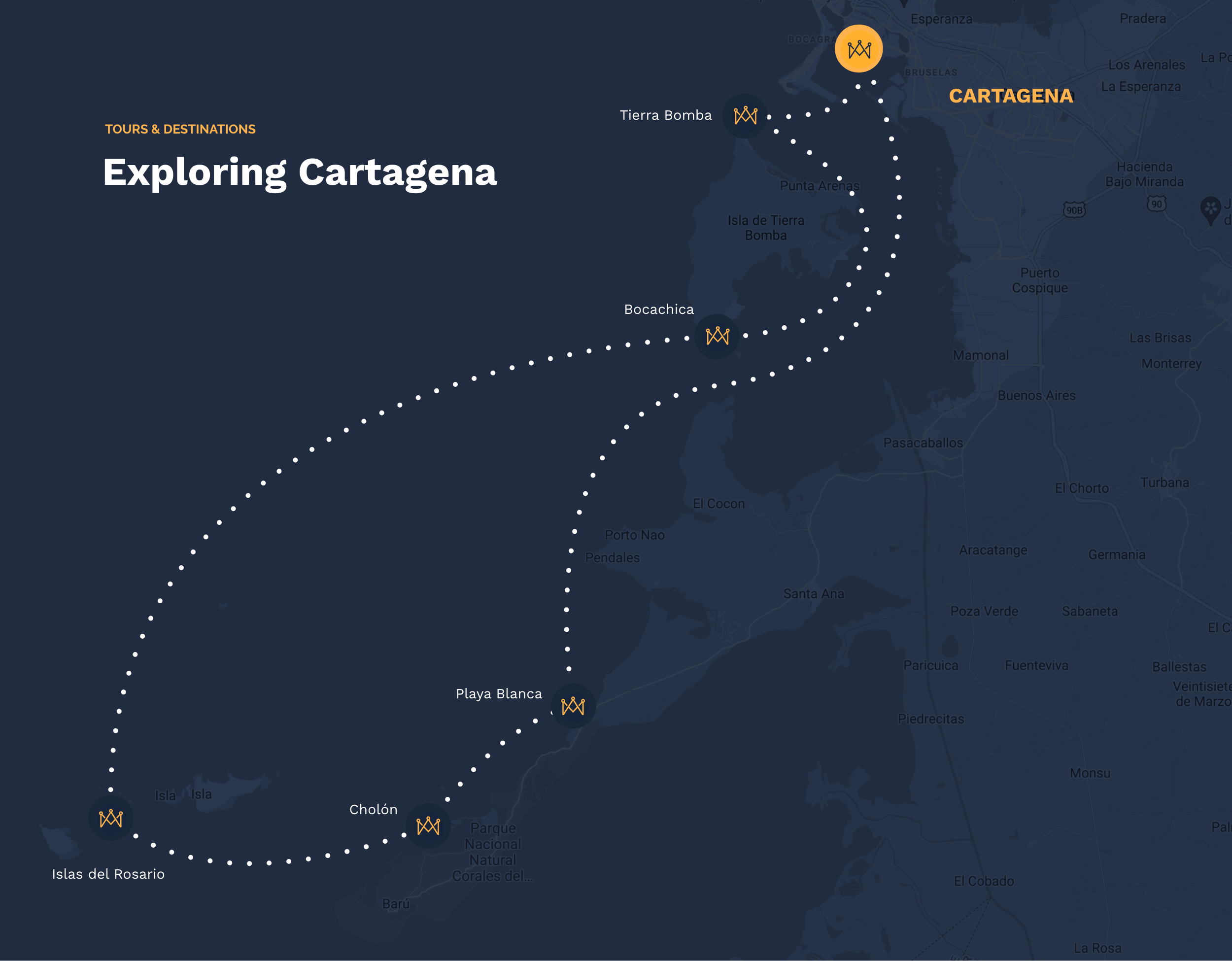 Prime is the option to choose how you explore the Colombian coast and enjoy the luxury of freedom and exclusive yachts. A seamless experience delivery and attention to detail are the reasons for us to provide a VIP bilingual concierge service that starts and ends at your accommodation. A private transfer will take you to the Marina; upon arrival, you will be greeted with a glass of champagne to embark on your journey to explore the crystalline waters of the Caribbean Sea in one of our luxurious yachts. Each route is tailor-made by your concierge based on your taste and needs to ensure you will visit and discover the best places in the Rosario Islands, Barú, and Tierra Bomba.
We recommend an early start at 9:00 in the morning to fully enjoy the Prime Experience. However, first-class service and flexibility are our prime affair, so feel free to choose the starting time. To keep in mind, the return from the farthest Islands is at 3:00 in the afternoon to finish the day with a  panoramic view of Cartagena Bay. Finally, we will be hitting land back in Cartagena by 5:00 in the afternoon, where a private transfer awaits to take you back to your accommodation.
Wait no more! Become part of the Prime Experience and discover in guaranteed style this vibrant Caribbean destination. You are just a click away from the best offers and benefits. Get in touch today!
1. All boats come with life jackets and emergency kits.
2. 10% gratuity is optional.
3. Full payment must be received ten (10) days before the experience.
4. Wire transfer required for payments over USD 2,000.
5. Payment methods: Debit or Credit Card, Wire, Zelle, PayPal, Cash.
6. If you have allergies or medical needs, please bring your medications in case of an emergency.
7. You can bring your food and beverages. If you don't want to think about it, we can provide our chef/catering and shopping service.
8. All boats have sound systems.
9. Children are welcome onboard and counted as passengers.
Any experience can be canceled and fully refunded within 24 hours of purchase, or at least 14 days before the experience starts.
If the day of your charter there is bad weather, we can reschedule for another day without any additional fee.