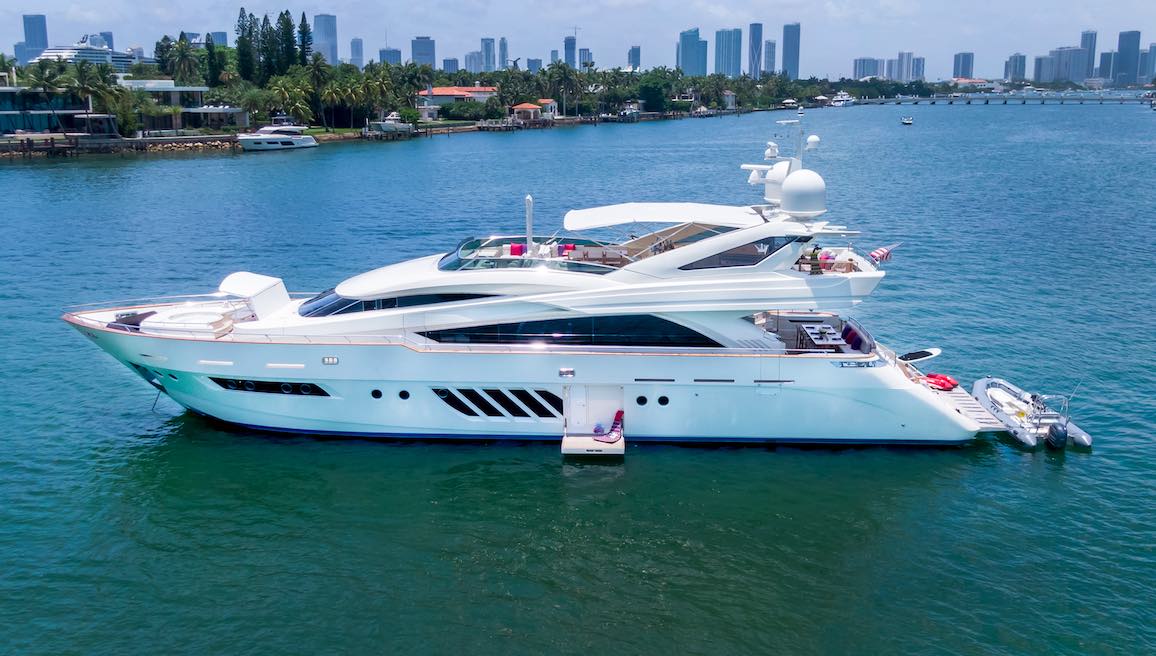 How much is the Cost to Charter a Yacht During Summer in Miami?
When it comes to chartering a yacht in Miami during the summer, it's important to consider that it is the high season for yacht charters. With the city's sunny weather, beautiful coastline, and vibrant atmosphere, Miami attracts many visitors looking to indulge in a luxurious yachting experience. However, the cost of chartering a yacht can vary depending on several factors.
In general, the cost to charter a yacht in Miami during the summer can range from around $3,000 to $20,000 or more per day. The price is influenced by variables such as the size and type of yacht, the duration of the charter, the amenities and facilities onboard, and the level of service provided by the crew.
EXAMPLES
For example, a smaller motor yacht in Miami might cost around $3,000 to $6,000 per day, while a larger and more luxurious superyacht can command prices ranging from $10,000 to $20,000 or more per day. These prices typically include the rental of the yacht, crew services, and standard amenities. Additional costs such as fuel, provisioning, and gratuities may apply and should be discussed with the charter company.
HIGH SEASON
During the summer high season, some yacht charter companies may offer premium packages with enhanced value offerings and unique experiences. These packages may include additional services such as gourmet catering, water toys, professional crew, and exclusive access to popular destinations along Miami's coastline. As a result, the prices for these premium charters might be higher compared to the regular rates.
AVAILABILITY
It's essential to consider your budget and desired level of luxury when selecting a yacht charter in Miami. Research different charter companies, compare their offerings, and request detailed quotes that outline the costs and inclusions of the charter. Keep in mind that availability can also affect the pricing, as popular yachts tend to book quickly during the summer months.
To get the best value for your money, it's recommended to book your yacht charter well in advance and take advantage of any early booking discounts or special promotions offered by charter companies. Additionally, be sure to communicate your preferences and requirements clearly to the charter company, as they can tailor the experience to meet your specific needs.
CONCLUSION
Chartering a yacht in Miami during the summer can be a luxurious and memorable experience. While prices can vary, it's important to consider the high season demand, the offerings and experiences provided by different companies, and your own budget to ensure a remarkable yacht charter experience in the vibrant city of Miami.