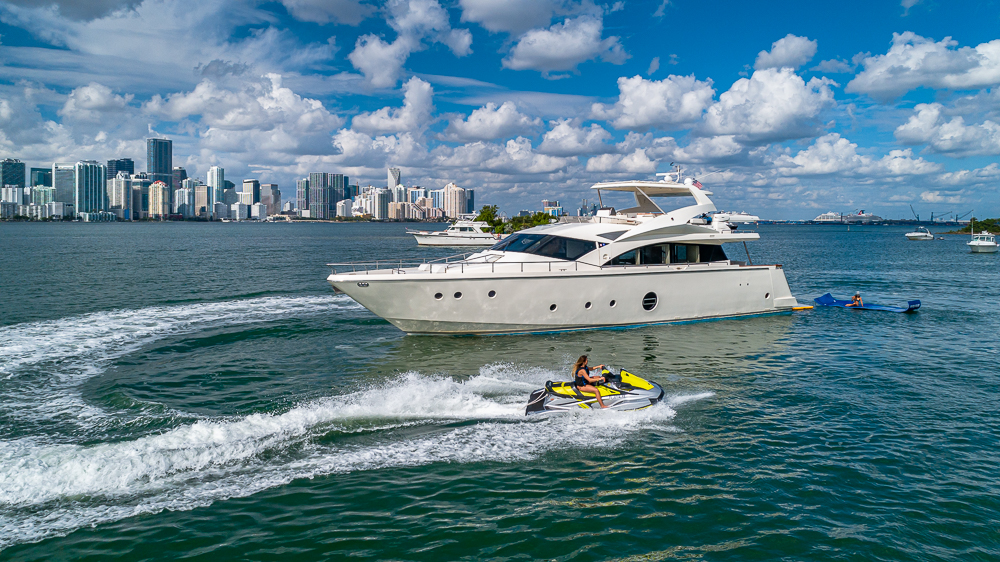 With Miami's amazing weather all year long, even in the colder seasons it's still possible to charter a yacht!  
Perfect for family vacations, the 75″ Aicon is the yacht for special occasions that make foundational memories with your little ones. Let one of our Experience Experts help with the arrangements for your  experience so all you have to do is relax around the yacht and enjoy yourself.
The wide windows of this yacht creates a relaxing environment and the perfect platform to admire the sea. There are many private spaces which give life aboard a balance and highlight the pleasure of being at sea. 
Our private chef will cook for you your favorite meals, or you can choose to dock up and eat at some of our partnered restaurants. The addition of the exquisite food will make your outing on the water an unforgettable experience.
If you want to have a great yacht vacation, the 75″ Aicon is the best offer for you and your crew. The perfect choice to connect with family, experiencing amazing things and having fun on the water together.
Call us at 305-614-2379 or email us at info@primeluxuryrentals.com to get more information on any of our experiences.