BIRTHDAY
PARTY EXPERIENCE
Celebrate your Birthday with Style!
Planning a birthday party for a loved one can be tough – especially when you want to make it an event that they'll remember forever. But when you're celebrating a birthday in South Florida – especially a big milestone like 30, 40, or 50! – there's no better way to do so than on your own private yacht.
At Prime Luxury Experiences, our team of charter specialists have years of experience helping organize all types of birthday celebrations for our clients. From vibrant daytime parties to upscale evening affairs! We can help you plan the perfect birthday gathering.
Boat Sizes
Birthday Packages
Customize your birthday experiences with these options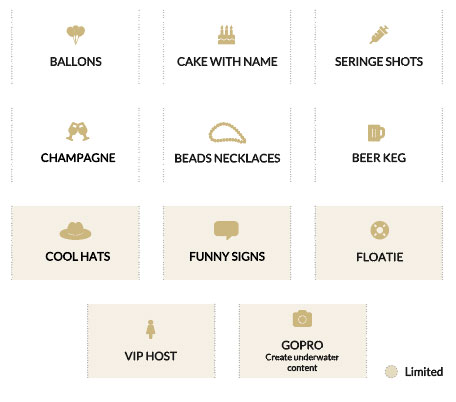 Choose a boat size that fits your needs
Click on the options below to see boats for specific passenger ranges
Contact Us!
Phone: +1 (305)-676-9416
WhatsApp: +1 (305)-303-1097
Email: Info@PrimeLuxuryRentals.com
Thanks For Making The Best Decision And Moving Forward With Your One Of A Kind Luxury Adventure!