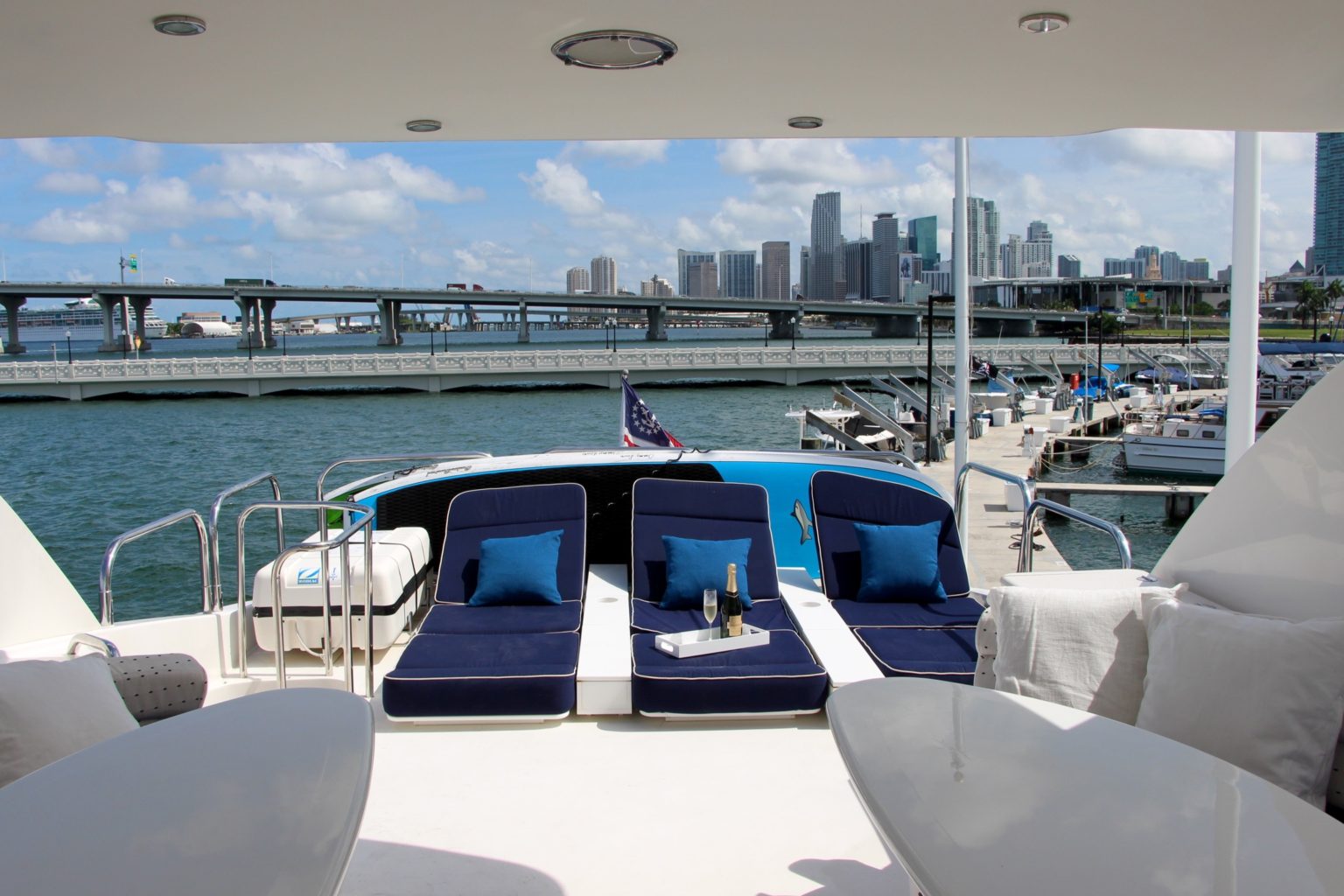 When you rent a yacht from Prime Luxury Rentals, it is strongly recommended that you hire a captain and mate with experience in sailing Biscayne Bay. They know what they can do, can't do and shouldn't do, but you may not, so here are some of things to know to keep the weekend safe, fun and memorable for all the right reasons if you are boating to Biscayne Bay and Key Elliot.
The US Coast Guard has speed restrictions so a 15 knot speed limit will be enforced in the Intercoastal Waterway from Rickenbacker Causeway to Elliot Key.

You must keep 100 feet between single vessels or groups so that emergency services may have access.

No more than five boats can be rafted together at one time.

Vessels can only anchor in the Mandatory Anchorage Area to keep waterways clear for travel.

While pictures from a drone out on the water sound cool, it's a no fly zone for unmanned aircraft.

You can bring food and drink to eat but not to sell to others. Keep it for you and your friends!

Music is encouraged but if it gets too loud, those in charge will shut it down and take the speaker wire.  Keep it reasonable.

The vessel has to stay parked in the anchorage after sunset. They call it "Stay Parked After Dark". So if you want to head back for the evening, the captain will have to leave in time to get back to the pier before sunset.

There are shallow areas and markers to keep vessels from accidental groundings. So if you want to go somewhere, and the captain says it's too shallow, just go with it.
Biscayne Bay is made to have a good time, and the rules are there to make sure it's a safe time too. Party on!