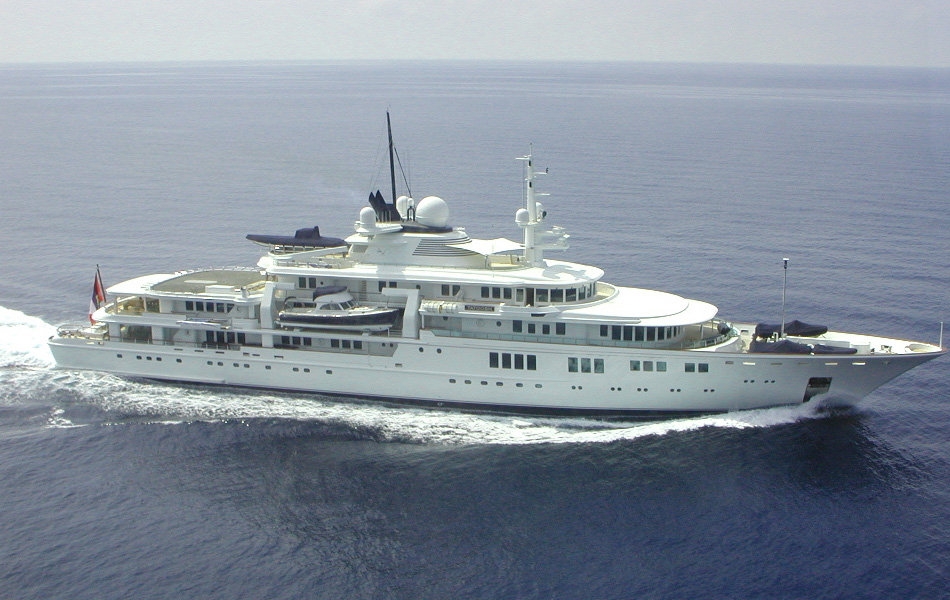 Whether its flying, riding or sailing there are always some favorites that take precedence over all the other available vehicle options. Not only do they come bearing a hefty price tag they also come bearing loads of luxurious amenities that heavily contribute to the whole adventure turning it into one of the most memorable experiences of your life. When it comes to sailing there are five mesmerizing vessels that can prove to be very helpful. Let's explore the mega yacht charters one by one.
Top 5 Mega Yacht Charters available in Miami, Ft Lauderdale
94′ Sunseeker
This one of a kind Mega Yacht is amply modern and simply beautiful. Whether you are soaking up bucket loads of Vitamin D or cooling off in the shade, this vessel is one of the best of the best. The aft deck welcomes guests and the dining appeals to the visitors like a fully loaded one at home. Meanwhile the sundeck offers the best sanctuary to unwind and relax. Impressive to most of the guests, the 94 Sunseeker Predator features sleek lines that shaped into a beautiful and spacious interior marked with great materials and elegance. The openly planned salons create a spacious feeling which is perfect for socializing with and entertaining the guests.
70′ Sunseeker Predator
Getting these mega yacht charters, you get superb acceleration packaged together with superb styling. 70′ Sunseeker Predator is like a rare breed of warriors capable of turning more than a couple of heads. The grouping of accuracy craftsmanship along with the superior designs ensures that you can cruise at 45 knots. This uniquely designed vessel can never go unnoticed.
55' Azimut
With a great deal of relaxing life on the vessel, and when the urge for adventure kicks in you can launch the tender from simple swimming to exploration. The 55' Azimut has a noticeable personality so that the main deck compliment the overall view. The interior and the exterior share such a contrasting color palette that it looks right out of fairy tale.
43' Cranchi
43′ Cranchi is a fast vessel equipped with two 415 HP engines along with steering joystick and GPS plotter for great navigation and a superb stern table. This beautiful vessel is like a dream come true for all aspiring sailing enthusiasts. You can go up to 36 knots and the fuel consumption is pretty low. Must be tried whenever you get the chance.
46′ Cruisers Yacht
The 46′ Cruisers Yacht is a very versatile vessel fitted with all the amenities and luxuries that you can need on a diverse range of water activities. As far as design goes, it is very much one of the best vessels in the market providing panoramic views of the horizon. There are also wide captain's chair along with flip up bolster and foot rest and a cockpit grill, easily making it one of the best luxury yacht charters in Miami.
So there you go, you should always make efforts in order to enjoy the best of the water adventures. The vessels mentioned in this list are really great, not only are they budget friendly but they really provide with a great experience.