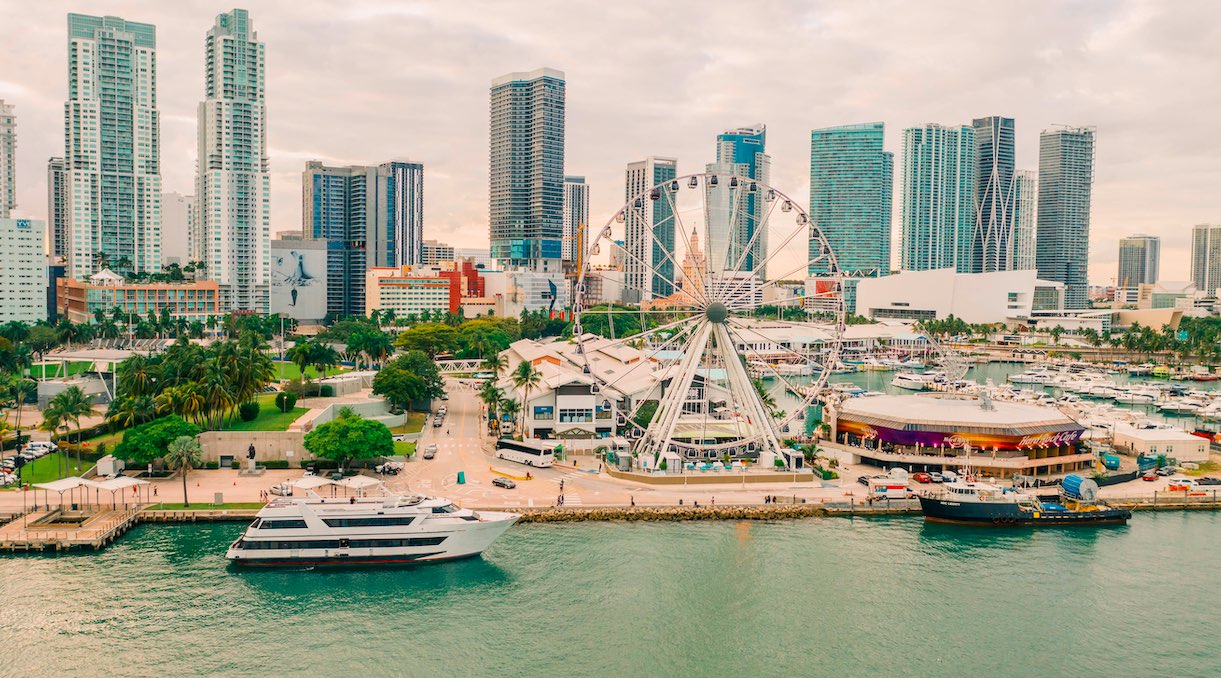 5 Things to do in Miami for your Birthday
5 Things to do in Miami for your Birthday: Miami is known for its beautiful beaches, amazing nightlife, and luxurious lifestyle. If you're planning a birthday celebration in Miami, there's no shortage of things to do. From renting a yacht with Prime Experiences to exploring the vibrant street art scene, here are five things you can do to make your birthday in Miami unforgettable.
Rent a yacht with Prime Experiences
What better way to celebrate your birthday than by renting a luxurious yacht with Prime Experiences, the #1 yacht charter company in Miami, Florida. You can choose from a wide range of yachts, from small and intimate to large and extravagant, and enjoy a day or evening on the water with your friends and family. Prime Experiences offers personalized service, with a dedicated concierge who can help you plan every detail of your yacht charter, from catering to decorations.
Explore the street art at Wynwood Walls
Miami's Wynwood neighborhood is famous for its street art scene, and the Wynwood Walls is one of the best places to explore it. The Walls are a series of outdoor galleries featuring some of the world's best street artists, including Shepard Fairey, Retna, and Kenny Scharf. You can spend hours wandering around, taking in the colorful murals and taking Instagram-worthy photos.
Lounge on the beaches of South Beach or Key Biscayne
Miami is home to some of the most beautiful beaches in the world, and spending a day lounging on the sand is a must-do on your birthday. South Beach is the most famous beach in Miami, known for its white sand, crystal-clear water, and vibrant atmosphere. If you're looking for a quieter option, Key Biscayne is a great choice, with its calm waters and scenic views.
Visit the Miami Seaquarium
If you're an animal lover, you won't want to miss the Miami Seaquarium. This 38-acre park is home to a wide range of marine life, including dolphins, sea lions, manatees, and even sharks. You can watch the animals perform in shows, take a behind-the-scenes tour, or even swim with dolphins.
Enjoy the nightlife of Miami
Miami is famous for its nightlife, with trendy clubs, bars, and lounges open late into the night. LIV is one of the most popular clubs in Miami, known for its high-energy atmosphere and celebrity sightings. Mango's Tropical Cafe is another fun option, with live music, salsa dancing, and delicious tropical drinks.
In conclusion, Miami is an amazing destination to celebrate your birthday, with a wide range of activities to suit every taste. Whether you're looking for a luxurious yacht charter, a day at the beach, or a night on the town, Miami has it all. So book your trip now, and get ready to celebrate in style!
Call 305.892.3573 or email info@primeluxuryrentals.com for more information on chartering a yacht for your birthday!