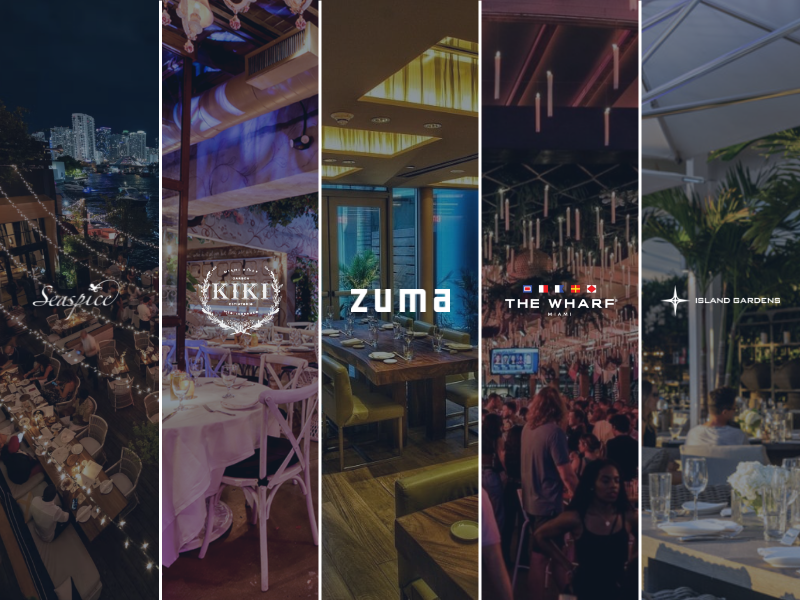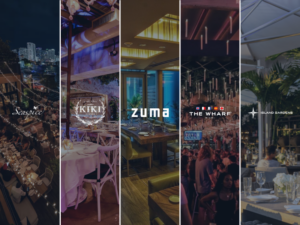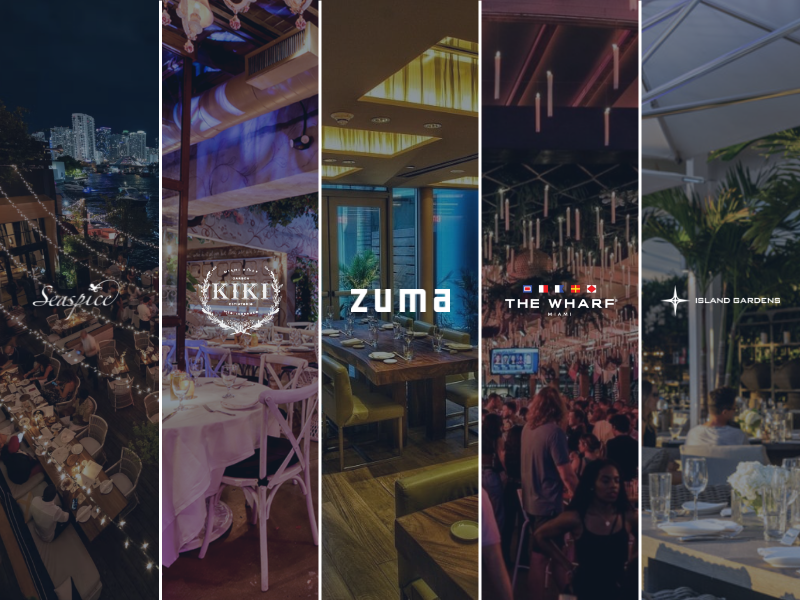 5 top Miami restaurants to visit by yacht in Miami.

Prime Experiences has you covered.
No matter where you are from, Miami is unique. Miami has a rhythm and a style that makes it a place to aspire to be. Nightlife, architecture, fast cars, diversity, whatever you are looking for, Miami has it. 
Prime offers the top yacht experiences in Miami, and if you are looking for some of the best ways to make an entrance, a yacht charter with Prime is the way to go.
As the tourist season is ending, and before the snowbirds flock into town, now is the time to make a reservation at some of the finest restaurants Miami has to offer. Whether you're looking for the finest sushi, the best Mediterranean fare, or the finest the ocean has to offer, we believe our picks have you covered.
Located on the Miami river, with docking available for your yacht charter, and sporting spectacular views of the city, Seaspice Brasserie & Lounge isn't just a restaurant. Insider.com has deemed it the most famous restaurant in Florida. Between the fantastic food, the great service, and the celebrity clientele, Seaspice is the reservation to make.
Open Tuesday through Friday for lunch and dinner, and Saturday and Sundays for brunch and dinner, it's not uncommon to wait two hours without a reservation. 
Executive Chef Angel Leon elevates gastro/classic dining with modern techniques and quality ingredients. Wood-fired casseroles, globally inspired dishes, and the best when it comes to sea-to-table make Seascape the place to go for locals as well as celebrities. In fact, Seascape personnel makes everyone feel like a celebrity, with signature cocktails served in the open-air Courtyard Lounge and bar, and bacon jam served on the french toast at brunch, Seascape is a place to remember.
Also located on the Miami River, Chef Rhee has made an art of creating Greek cuisine. His green initiatives, sustainable ingredient sourcing, and "guest first" philosophy, make a reservation at Kiki on the River a must.
Every day of the week is a great day for Kiki's. Octopus braised in olive oil with red onions and fried capers, or Lamb Rack served with Cauliflower Puree and a Honey Truffle Sauce, just the thought makes the mouth water.
Sundays at Kiki's are the "perfect pre-game to the week ahead". With your yacht rental docking at the restaurant, you can enjoy the bottle parades, and great music make the Sunday celebration on the Miami River a great place to end the weekend and start the week. 
East meets west at Zuma located at the mouth of the Miami River Zuma is open every day of the week for dinner and Saturdays and Sundays for brunch. A Prime Experience yacht charter experience that starts or ends with brunch at Zuma will not disappoint.
Japanese izakaya is the Japanese cuisine's version of a British Pub. Great drinks, great food, and plenty of time to socialize with your family and friends.
Whether you are going for sushi/sashimi, or  Robata Grill cooking, Zuma offers a beautiful private dining room, a great waterfront terrace, or, one of our favorites, the sake bar.
Chef Rainer Becker provides guests with authentic food, specialty drinks, and a vibrant atmosphere, making it the perfect place to share a meal.
The Wharf is also situated on the historic Miami River. It's "an open-air special event space that aims to further shape the city's dynamic local culinary and cultural scene." We at Prime Experiences can have your yacht charter arrive at these amazing events.
Looking at the menu you may think the only thing available is spirits, cocktails, great wines, and fantastic beer, but there is so much more. Tacos, crab, doughnuts, and fried chicken can all be had, and they're good. 
The Wharf is host to many events, including quite a few this month for Halloween, including Game Nights, Sundays on the River, and the Monster Mash Bash.
The Deck at Island Gardens is a super-yacht marina outdoor lounge. Located at the Marina, guests can arrive by land or your yacht charter and can choose dining table seating or waterfront cabana lounges. Downtown Miami and Biscayne Bay, offer the most beautiful sunset views, and weekend brunch is a dream.
Whether you're looking for Milk-fed Amish Veal or Royal Baika caviar, The Deck has it covered. Salads, pizza, pasta, and a variety of champagnes for any budget, The Deck makes you a V.I.P. as soon as you make the reservation.
Signature events, as well as private happenings, are available for the space, and Yacht Haven Grande Miami Marina is the perfect place to berth your ship. 
These are just a few of the restaurants Miami has to offer, but all of the above have great reviews from customers and critics. No matter which restaurant you choose, and we recommend them all, each will provide you with a truly unique Miami experience. 
Whether you are visiting Miami, or are privileged to call it home, contact us at Prime Experiences to have us book your yacht charter reservations to eat and enjoy some of the best Miami has to offer, before, during, or after your cruise!