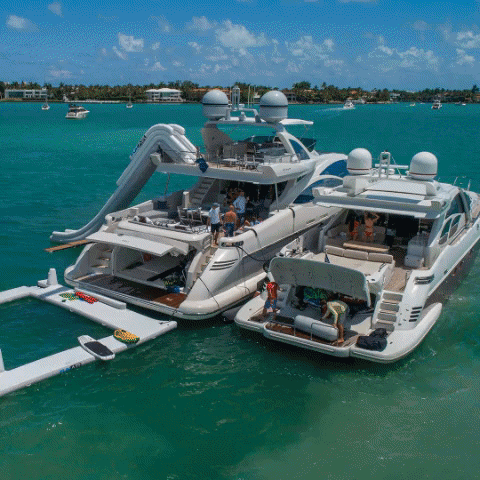 Adventure seekers are sure to live it up by booking a yacht on the weekend of October 9-12. Columbus Day Weekend happens to be a sailing celebration in Miami alongside several events taking place. Many locals participate in the Columbus Day Regatta races taking place as it is the oldest event taking place in the waters of Biscayne Bay.
The yacht expedition takes you to an exciting journey filled with sun, nightlife and unforgettable memories. A regatta yacht charter is the ultimate way to enjoy a sailing yacht, racing against other like-minded enthusiasts. Nowhere else can you find a fleet of boats floating together packed with people enjoying themselves and dancing till dawn.
With year-round sunshine in Miami, the start of fall brings yet another good excuse to get out on the water. Take in the scenic views of Biscayne Bay while you enjoy music and drinks for the night. Grab your friends and get ready to enjoy an experience you won't forget. 
If you want to take part in this sailing extravaganza, don't hesitate to book your yacht so you can get up close and personal with all the action.
Due to the Covid19 events are subject to change, so stay tuned and make sure to follow-up on the news that are issued during the weekend! 
Ready to book a yacht? Don't wait any longer as we have limited availability. Contact our team of experts at info@primeluxuryrentals.com or give us a call at (305) 614-2379