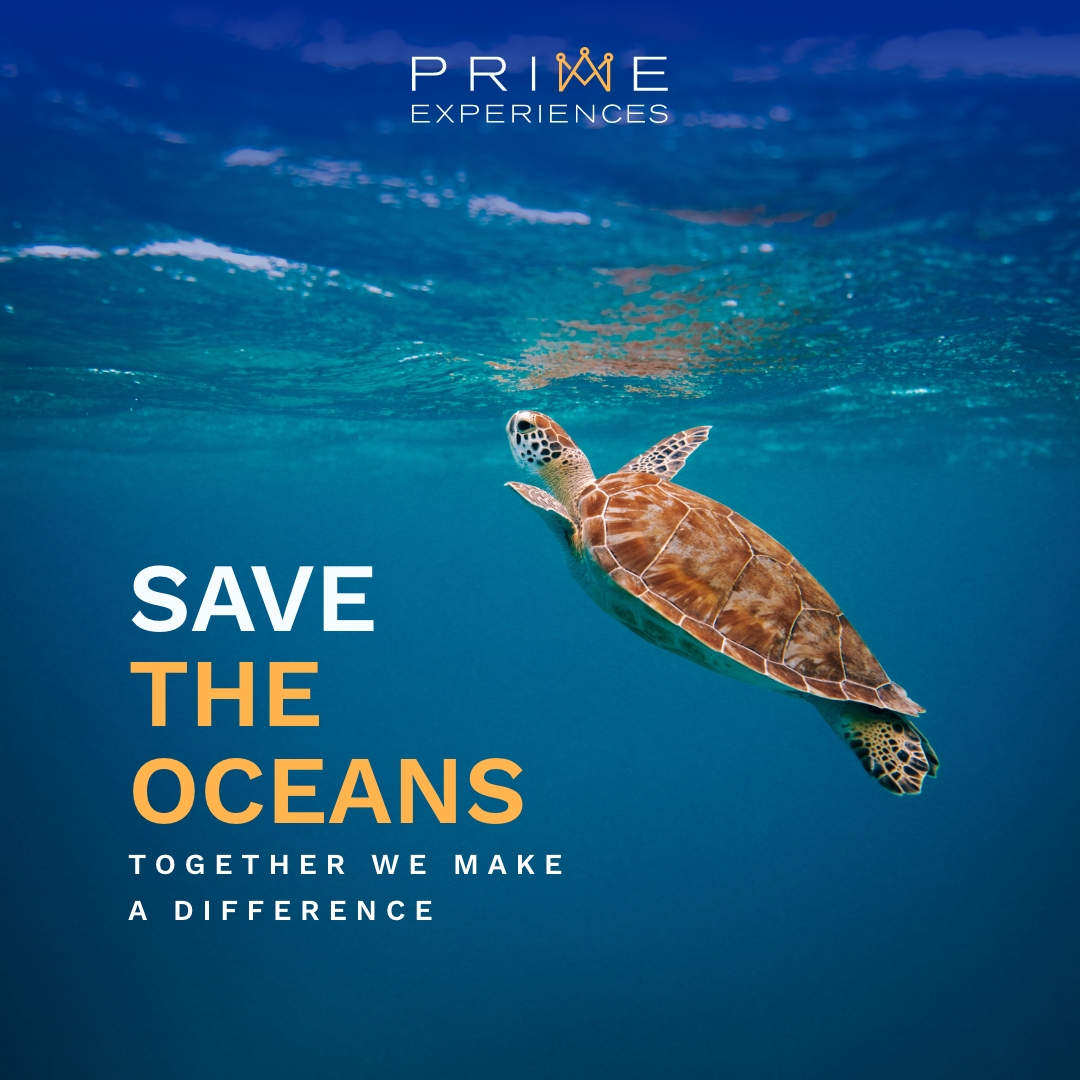 Our mission with 4 Ocean
At Prime Experiences yacht charters in Miami, we strive to be more than just a yacht rental experience company. Our mission is to give back, to you, to the community, and to the planet. 
When searching for missions we could get behind 100%, we came across 4 Ocean and since then we've made it part of our mission to share their vision.
One pound of plastic may not seem like a lot when you're looking at an estimated 150 million tons. However, each bracelet produced by 4 Ocean recycles one pound of plastic that is hauled from the ocean. 4 Ocean is about cleaning up the waterways and sustaining the communities that rely on them. Communities based on fishing, harvesting, and boating are in danger throughout the world as are the ecosystems they rely on.
Bracelets given to our clients have reduced over 5000 lbs of plastic in the world's waters, and we have been supporting 4 Ocean's mission of cleaning the seas, so you can be a part of bringing back the sustainability of those communities.
Reduce
Boat charters at Prime Experiences can help to keep 4 Ocean's 17 vessels with full-time certified crews, and 12 locations throughout the world going. They specialize in diving to recover the Osbourne Reef tires to protect coral reefs and have deployed "river boom systems, which trap plastic that would otherwise flow downriver and into the ocean" in Bali.
4 Ocean dedicates research to mitigation as well as donating money to other organizations that help the planet, including Ocean Positive, which plants mangroves and kelp fields. 4 Ocean is so much more than just a bracelet.
Florida and the intercoastal waterways of Florida hold a special place at 4 Ocean as the founders grew up surfing the Atlantic coastline. 4 Ocean specializes in cleaning up the mangrove forests that cover the coastal zones of Southern Florida, focusing on the Mangrove act and One Tree Planted to restore the biodiversity of marine ecosystems, and thanks to organizations like this, the mangroves in Florida are making a comeback.
Reuse
The cord for the 4 Oceans bracelets is 100% from the 4 Ocean recovery. The beads are 95% recycled glass beads. The art is handcrafted in Bali to fit any person whether they are in the water or not.
4 Ocean provides bracelets and jewelry, but reusables, including items like water bottles, cups, and biodegradable sponges. Every item purchased from 4 Ocean pulls a minimum of a pound of plastic from the beaches, coastlines, and oceans. 
Their goal isn't just to produce products themselves using the plastics they recover but to find more sustainable engineering solutions with companies throughout the world, to reuse the recovered materials in items we use every day.
Recycle
They also provide fair living wages, health insurance, and benefits, for each crew member. Every bracelet sold is one ton of plastic recycled or "fished" out of the ocean".
Recycling plastic helps the ecosystem. Dolphins have been pulled out of nets, plastic bags removed that could have been mistaken for jellyfish, and the lifeblood of much of the ocean, coral, are all benefitting from the mission to take a pound for a bracelet.
Since 2017, 4 Ocean has mitigated over 25,000,000 tons of ocean plastic throughout the world. They operate facilities throughout the world to store and process plastic and equipment. They offer lesson plans for schools, communities, and governments to increase knowledge and inspire action. 
Prime Experiences is honored to support 4 Ocean by providing a gift of two bracelets for every experience booking. Two pounds of plastic are removed each time our yachts go out of the marina. It's a small token of our appreciation to you for choosing Prime Experiences as your yacht rental company in Miami, and a way for you to show support to clean the oceans. You are making a difference. 
We always look for ways to give back, and in Miami, the ocean is our lifeline. Take the time to learn more about two surfers and 4 Ocean and contact us for more information on your next experience with a premium yacht charter in Miami from a company that cares.
Help us continue to make a difference. Each pound adds up!
THANK YOU FOR CHOOSING THE BEST YACHT CHARTER COMPANY IN MIAMI!