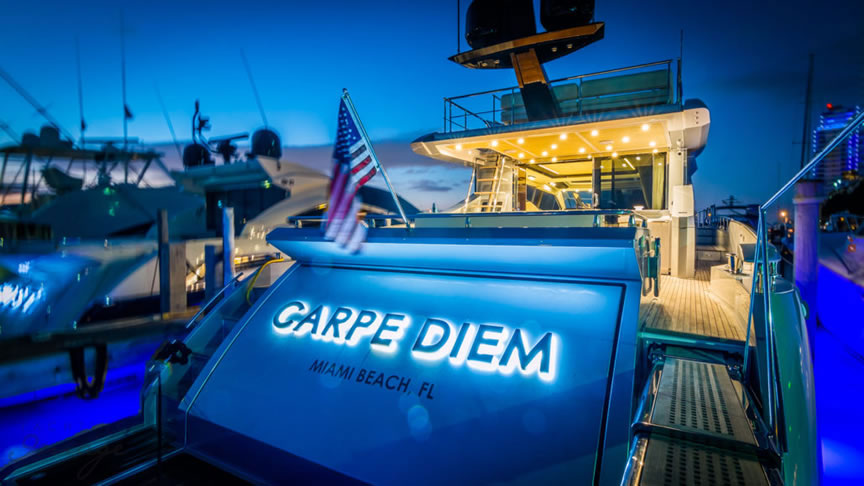 Part of the appeal of renting a chartered luxury yacht or party boat is the fact that you do not have to adhere to the pre-planned events on a cruise. On a cruise, you have to select from the meals they offer, you have to make the stops they designate, and you have choose from their limited on-board activities. Not to mention, you are on a large ship which is filled mostly with people you do not know. However, with a chartered luxury rental, all of the activities, meals, and stops are completely up to you. If you wish to plan your entire vacation completely by yourself and to your specific tastes, you have that option with a luxury rental. But if you want to have a little help with your planning, cooking, bar tending, or any other on-board activities you can choose to hire some staff with your rental. This way you can enjoy your party or trip while still having the entire thing catered specifically to your liking.
The first step in planning the perfect event or vacation is picking your yacht charter. A long, luxurious getaway requires a big, luxurious boat. You can take your pick of the larger yachts with enough amenities to please all of your companions. With bedrooms and lounge areas to spare, you are sure to never want to leave the water. Then pick your destination. You can pick your destination based on what you want to do when you get there, or you can pick your destination based on the journey you take to get there. Either way, you are sure to have a great time and a memorable vacation.
If you are looking to have a party out at sea, there is a large selection of party boats to help insure that your party will be the best ever. Party planning is stressful and is not for everyone. You might end up being frazzled and tired of your event before the event even starts. Lucky for you, you can choose to have your entire event planned for you so you can better enjoy yourself and not have to worry about the little details when the time comes. One of Prime Luxury Rentals' party planners will take into account every one of your desires and do their best to make them happen. Not a master chef either? You do not need to look much further than one of Prime Luxury Rentals' chefs to hire to cater your party. You get to pick the food and not have to worry about preparing it—just eating it.