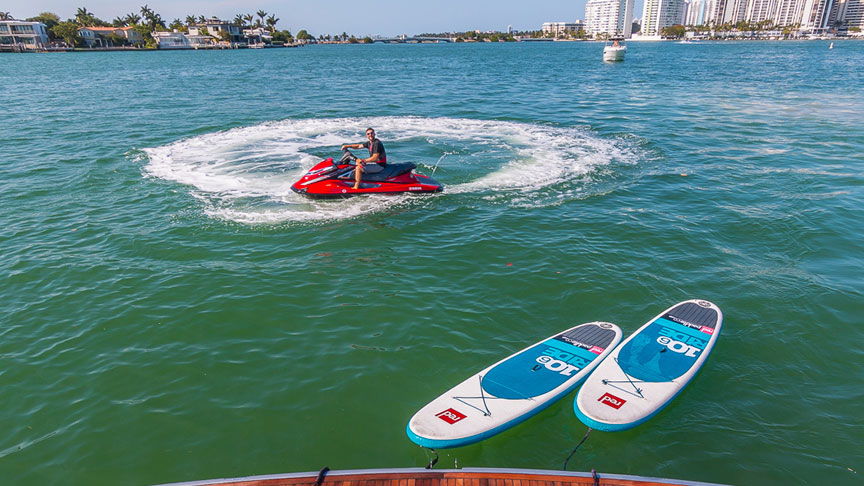 If you are planning on taking your spring break at Miami Beach, you will be facing a whole new set of rules which were put in place this year. While these rules were put in place to make sure everyone has a safe and enjoyable experience, you might not be able to do a few of the things you love most anymore. Among the list of things which are newly restricted are alcohol, coolers, inflatable devices, tents, tables, and loud music. Sounds like fun, doesn't it? So maybe this year you should skip partying on the beach and take the fun out to the sea.
Luxury yacht and party boat rentals have no such inhibitions. Not only do you get to escape the crowds which storm the beaches during spring break, but you also get to do the things you love without breaking any rules. Many of the larger yachts and party boats come already equipped with a bar, so no one is saying you cannot have alcohol while on your vacation. You can also easily take your party to another, perhaps more secluded, beach if you are docked and it is getting too crowded. As far as inflatables go, you can choose to anchor out at sea, tether to your boat, and create your own Float-topia where you can enjoy the sun and the water. No need to worry about the volume of your party music either. When you are sailing the sea, you do not have to worry about disturbing too many people.
On your luxury rental, you have the options to do activities other than the ones which are banned at the beach as well. Many of the large luxury yachts from Prime Luxury Rentals come with some toys for you to further enjoy your experience on the water. Some yachts include jet skis, some include ski boats, and some give you both with your rental. Along with the relaxation options included on every yacht, you should not be in want of a good time.