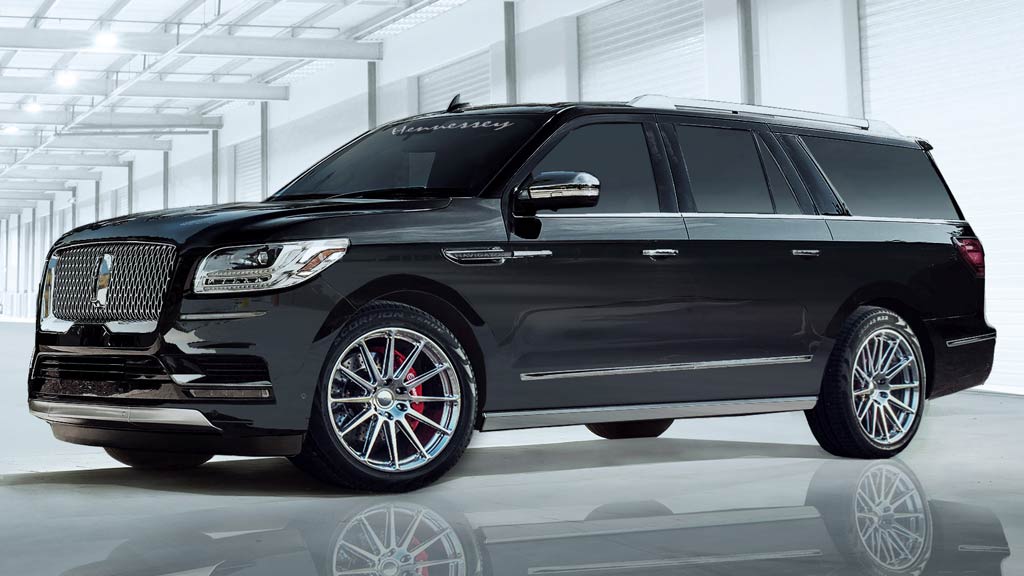 A Perfect Combination of Luxury and Functionality
The spring of 2018 saw record snowfalls across the United States. While a reliable vehicle is a must in the deep snow, ice, and slush, a luxurious ride should also be on every driver's list of demands. The 2018 Lincoln Navigator possesses both of those qualities. It can coast through snow (or any other rough terrain) without faltering while the interior lets its driver experience all the luxury and technology that is expected of any luxury SUV. Even though snow puts forth some of the most traitorous conditions for driving, anyone who craves the power of a truck while still riding in absolute comfort, surrounded by technology, can appreciate this SUV.
This full-size SUV sits as high as a Ford F150, but does not emit that utilitarian feel that one would find in most other vehicles of this size. The Navigator gives you the confident drive you desire whether the weather is good or not. Though vastly powerful, the Navigator offers a comfortable and luxurious drive that makes you forget you are operating such a large vehicle. The power is there but so is the comfort, and the two work hand in hand to give the driver the best experience possible.
The Navigator's interior is nothing short of stunning. Wood, leather, and chrome complement each other in the interior to please the eye and add just the right amount of bling without overdoing it. This lush interior can compete with any European luxury SUV. The Navigator's front seats resemble the most luxurious of lounge chairs rather than a captain's seat. The dash boasts a large LCD touch screen which is resistant to fingerprints—keeping it looking pristine no matter how much use it sees. With its extra gadgets and controls right at your fingertips, it may be hard to find an American-made luxury SUV to compete with the 2018 Lincoln Navigator.