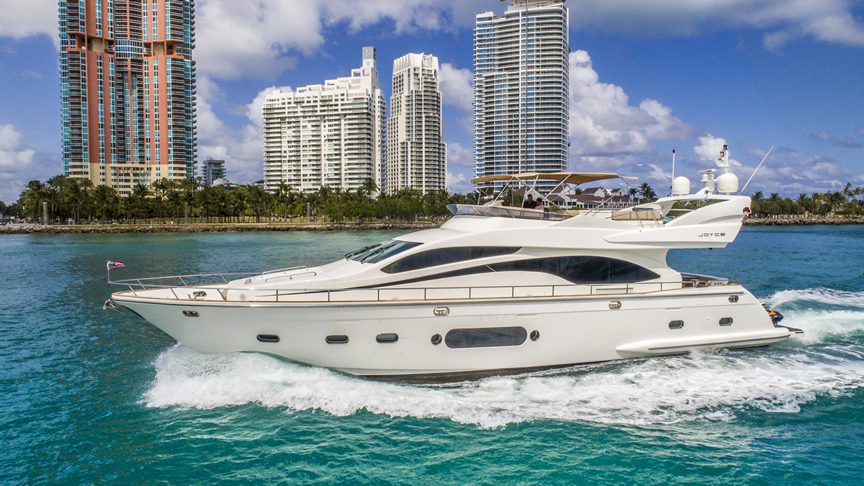 It would be natural for individuals to seek some solace and dream for a change of environment especially when they are stressed and exhausted. Hectic schedules and endless paper works tend to make individuals feel tired and pressured. In order to find a great escape from this unpleasant scenario, you can take time to relax and unwind. Yacht rentals are common during holidays and more individuals are getting hooked with this option for their intention of getting ultimate relaxation and fun. Exploring the water and enjoying the views are perfect to make you feel better.
If you are planning to explore the beauty of Miami, Prime Luxury Rentals can be of valuable help. This allows you to unleash a perfect yacht experience during weekends and holiday treats. If you want to take full advantage of the scenic views, excellent fishing and safe trip, the Prime Luxury Rentals can help you experience all of these things right at your fingertips. This is ultimately the solution that relieves all your stress and tiredness brought about by the usual busy schedules.
If you are looking for a safe and high quality yachts or planning to hire a yacht, yacht rentals in Miami is a viable option. When you hire yachts in Miami, you are given the assurance of ultimate security and protection because Prime Luxury Rentals got the best and highest standard yachts in town. Their yachts can take you to the best places over the water and allows you to enjoy every minute you got while away from the busy and crowded city. This yacht rental can leave the most wonderful highlights of your vacation or holiday break. You can certainly enjoy a day of sight seeing, fishing and partying all night when you opt to spend your leisure time with yacht hire in Miami.
With Prime Luxury Rentals, you can expect for the warmest accommodations. You are guaranteed to experience a soothing and comfortable stay while you are aboard. The yachts can accommodate groups and circle of friends who have the desire to bond and spend quality time together. Prime Luxury Rentals is better choice during holidays because the yachts are equipped with complete facilities and equipment. This is ideal for fun and enjoyment for the entire family, friends and groups. You will definitely look forward to your next holiday escapades knowing that you can hire boats that can take you to the most amazing part of the water.
Prime Luxury Rentals also gives you the opportunity to enjoy the beauty of nature through bird watching. You can certainly find solace and tranquility as you take glance to the fresh blue water. The boats are licensed and easy to operate therefore you are given the best chances of achieving a smooth trip. Lots of individuals turn to water escapades during stressful and tiring days of their lives. Despite countless options, yacht rental remains a top pick. The Prime Luxury Rentals is an excellent recommendation if you wanted to achieve a once in a lifetime yacht experience.