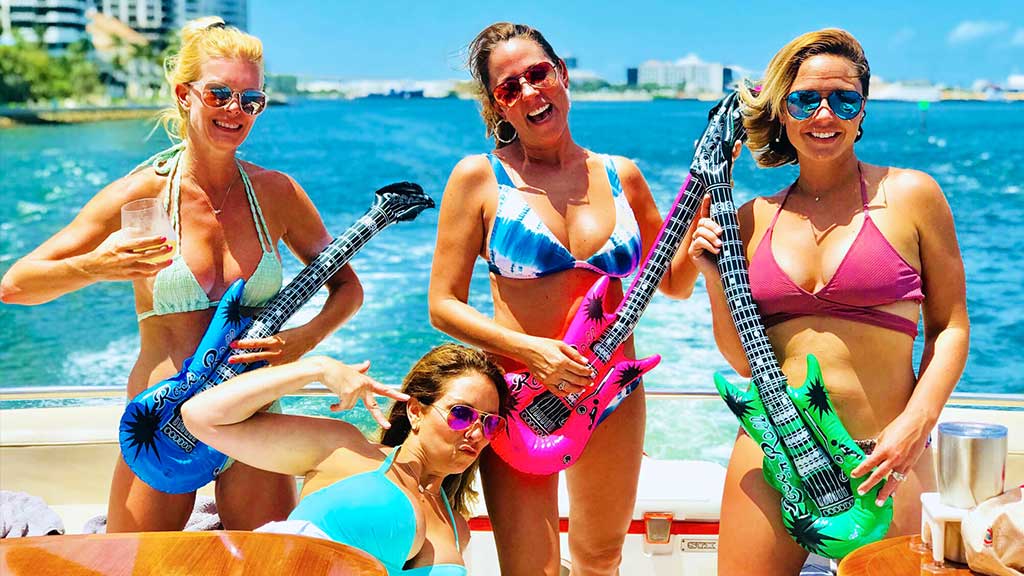 Are you tired of the same old bachelorette party? We are too! While going out in Las Vegas and partying in Nashville are both great ideas. Both options seem to be the go-to bachelorette party. You want your bestie's last weekend as a single woman to be unforgettable. Keep reading if you want to plan a luxurious bachelorette party!
1.) Charter a Luxurious Yacht
Want to bond during a bachelorette party?  Say goodbye to the crowded bars and hello to the wide-open sea. You can charter a yacht for your bride's last sail before the veil. While aboard you will receive more than a tan. You will receive the best in the industry service, drinks, and water toys. The ocean as your backdrop makes for amazing pictures that will make all your friends jealous. For the most luxurious and unforgettable bachelorette party, renting a yacht in Miami is the way to go.
2.) Go Glamping  Instead of Camping
While pitching a tent and living in the great outdoors for the weekend may sound great to some, it is not for everyone. If you want a more luxurious version of camping, then cushy glamping is for your bride tribe. Enjoy relaxing in the great outdoors, but of course with a comfy cozy tent that may even come with some air conditioning. Nature provides beautiful natural lighting so you can take Instagram worthy pictures of you hiking, fishing, swimming, and sitting around the campfire.
3.)  Relax During a Spa Weekend
Some brides enjoy spending their bachelorette parties to be just that a party! But, some brides to be want to relax and have a low-key weekend with their besties. If this sounds like your bride, then a spa weekend is what you are looking for. During your spa weekend, you not only get to relax, but you also get facials, mud baths, and massages. After your bachelorette spa weekend, you and the rest of the gang will feel wedding-ready.
4.)  Have a Girls Sleepover
Do you remember the good old days, when you spent the night at your friend's house every weekend? Instead of jet setting off somewhere, you can book a luxury hotel room and have a girls sleepover. During your old school sleepover, you can do facials, watch movies, have a pillow fight, and enjoy unlimited room service.
5.)  Go-Wine Tasting
Skip the overcrowded club and take your tribe wine tasting. Rent a limo or party bus to take you around to different wineries and end with dinner. If you want to take your shoes off and get dirty, give stomping grapes a try. From Napa Valley to New York, your options are endless for wineries.
While all these bachelorette party ideas are luxurious and unforgettable, we can only help you plan one. That is aboard one of our beautiful yachts. We do all the planning, so you and your tribe can have a relaxing weekend. Contact us today to start booking!