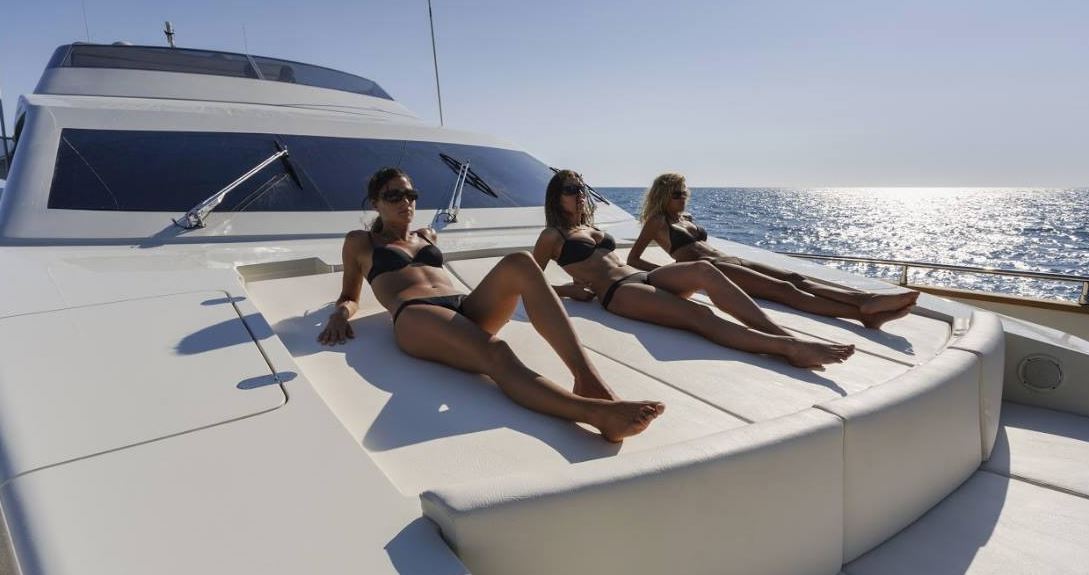 Renting a boat for the day or a week is gaining in popularity as a vacation of choice. Here are the some of the trends that our clients are asking for:
Charters to the US and Spanish Virgin Islands.

Why? Because the islands are beautiful and the beaches are less crowded. One of the great things about charters is that you can go to lesser known areas that may not be as accessible by air without long bus rides to get you to your final destination.

Connectivity.

In this uber-connected world, it is hard to get by without wi-fi. Our vessels have it standard with extra data available for a price. Or, shut it down and not be bothered by the rest of the world until you step foot on land. The choices is yours and we are here to accommodate.

Light food for your travels

. While our chefs are trained to make anything your heart may desire, more often than not our guests are requesting lighter fare, like fresh produce and gluten free diets. Not everyone wants the heavy and fried appetizers and typical "booze cruise" fare, although we can provide that too. Mix and match or stock up on your favorite dish – our rental specialist will ask you about your preferred choices when you book.

All the extras.

Our packages come with "fun in the sun" amenities, like snorkel gear, kayaks, water skis and other choice pastimes for when you are out on the water. Pick and choose from a large variety. Staying on board? Each vessel also has a state of the art stereo system for partying on or below decks.

Split the cost.

While the large vessels are popular with families, they have also become increasingly popular with groups, with three or four couples splitting the cost of the rental for the week. Everyone has fun, with very little work involved, and "island hopping" has become the thing to do.

Booking early. With the increase in popularity of chartering, booking early is your best option, even up to a year out to make sure you get the vessel, crew and destination of your choice. Look ahead for celebration weekends, like a wedding or bachelor / bachelorette party, or over a special holiday. Spring break and summer break are always busy times of the year as well as the cold Northern months as people are looking to head some place warm mid-winter.
You might be interested: "10 Things to Know About Big Party Events on Biscayne Bay"
Chartering is the thing to do – for a day, a weekend or a week. Contact our rental specialists and find out why today!